Handwritten manuscript of Springsteen's 'Born to Run' to be auctioned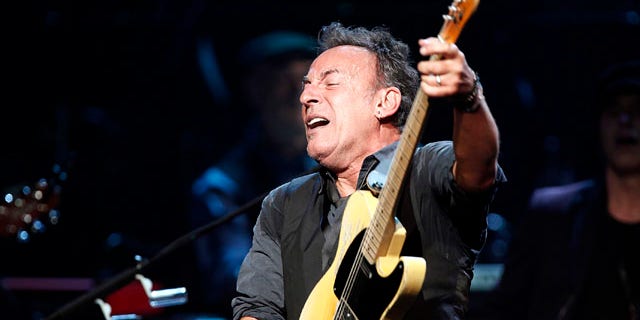 Sotheby's has announced that a handwritten manuscript of Bruce Springsteen's hit song "Born to Run" will be auctioned off next week.
The lyrics, described by Sotheby's as being written "on a single sheet of ruled notepaper ... comprising 30 lines written in blue ink ... with superscript and marginal notations," is expected to sell for between $70,000 and $100,000 due to its "fine condition."
The seller of the lyrics is not known, but the auction house did say the document used to be in the collection of Springsteen's former manager, Mike Appel.
The lyrics in this "Born to Run" manuscript are not a perfect match for those recorded on the 1975 album of the same name that launched Springsteen into stardom and is widely thought of as one of the greatest rock-and-roll records ever made.
For example, in the manuscript, the last part of the first verse is written as follows: "This town'll rip the (out your) bones from your back / it's a suicide trap (rap) (it's a trap to catch the young) your dead unless / you get out (we gotto) while your young so (come on! / with) take my hand cause tramps / like us baby we were born to run."
In the final song, the lyrics are simplified to "Baby this town rips the bones from your back/ It's a death trap, it's a suicide rap/ We gotta get out while we're young/ 'Cause tramps like us, baby we were born to run."
The manuscript will be auctioned December 5 as part of a sale of fine books and manuscripts, including a signed copy of F. Scott Fitzgerald's "The Great Gatsby," a 1537 edition of the Bible in English, and a Fourth Folio of William Shakespeare's plays, published in 1685.