Hailey Clauson's Busty Lingerie Pic, Sofia and Joe's Sweet First Dance, and Much, Much More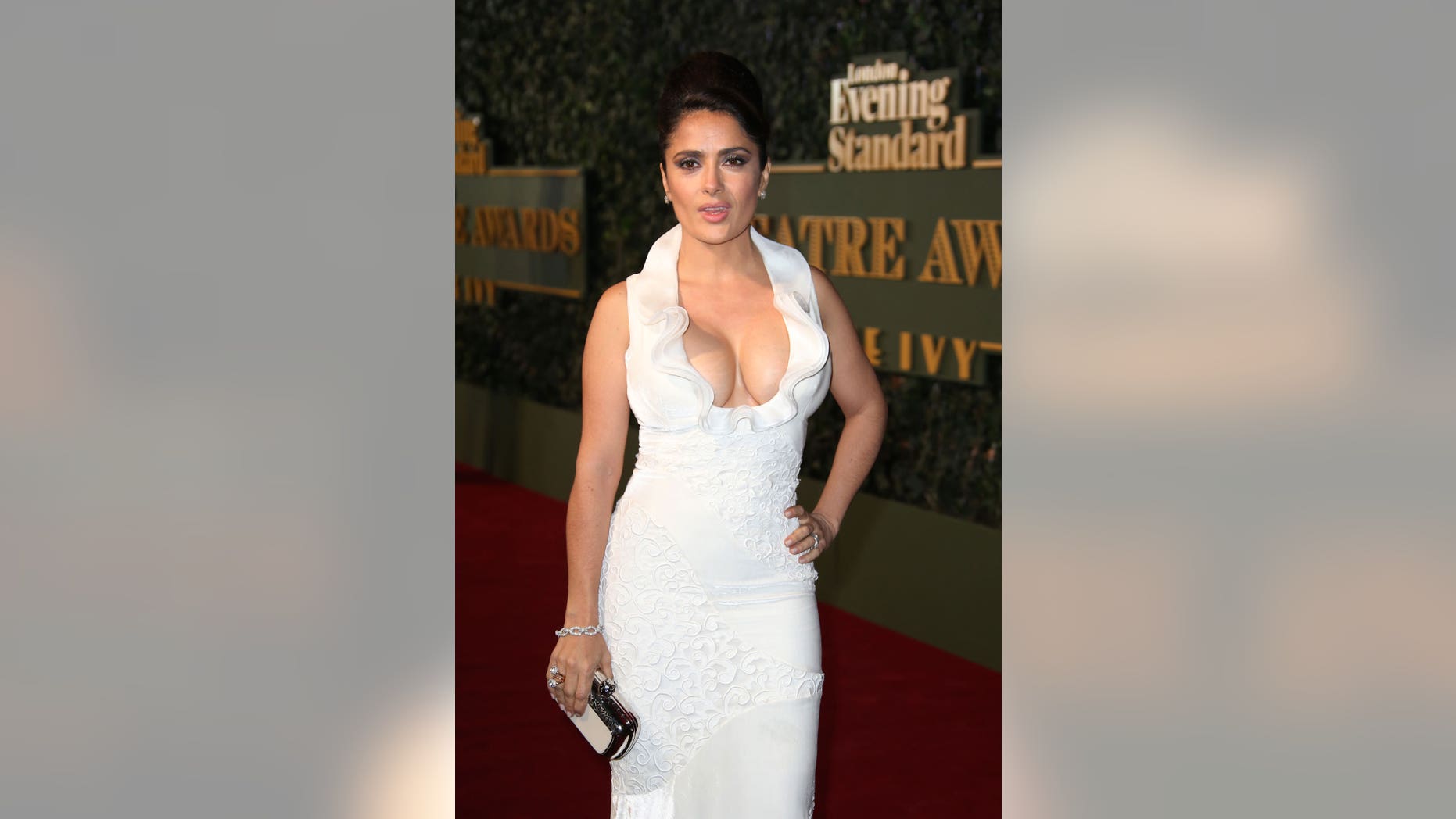 Here's what's happening out there:
• Sports Illustrated swimsuit model Hailey Clauson shared a busty lingerie photo on Instagram, covering herself up with only a long black trench-jacket (above). It's really sexy, sure, but considering we've already seen Hailey in this might actually be the most clothing we've ever known Clauson to wear:
• Speaking of which, we recently had the pleasure of interviewing Clauson after her first-ever appearance in the Swimsuit Issue — which soon led to a story about her grandmother ripping it apart. Watch the video below for the rest of the details, then for more sizzling snapshots of Clauson modeling decidedly less than a long dark jacket.
• The American Music Awards took place on Sunday night in Los Angeles, and British boy band One Direction took home the Artist of the Year trophy for a second consecutive time. This year, however, they get to split it four ways instead of five, so the award should mean exactly 5 percent more to each of them.
• "Modern Family" actress Sofia Vergara and "Magic Mike" actor Joe Manganiello tied the knot on Sunday in Palm Beach, Florida. There's even video of the two sharing their first dance to "The Way You Look Tonight," despite our earlier predictions that Manganiello would break into a stripper routine set to Ginuwine's "Pony":
• The last installment in the "Hunger Games" franchise ("Mockingjay: Part II") only managed to bring in about $101 million this weekend, which was apparently a "disappointing" opening for the movie studio. We tend to agree, because really, what can you buy with $101 million these days? If you saw it lying in the sidewalk, you'd have to wonder if it was worth the trouble to bend down and pick it up, you know?
• We're told that Salma Hayek wore a glamorously sexy gown to the Evening Standard Theatre Awards in London on Sunday night, though we've yet to spot her in any official photos from the event. In all likelihood, however, she's hiding somewhere behind the two humongous breasts that arrived on the red carpet just moments before:
• According to the Hollywood Reporter, Tyra Banks has quit her daytime talk series "FABlife" after only a few months on the air, citing the need to focus on her "growing cosmetics company." The rest of the panel, however, will be continuing on with the series, presumably citing the need to honor their friggin' contracts.
• Netflix has reportedly acquired the rights to the '60s sci-fi series "Lost in Space" with the intentions of rebooting the show for a whole new audience, presumably because the people at Netflix have yet to see the 1998 film reboot of "Lost in Space" and don't yet know what a misguided idea that is:
• And finally, Kylie Jenner has reportedly dumped her boyfriend Tyga after just over a year of dating. Sources for TMZ claim it was because of "something Tyga did," although it's still unclear what that "something" was. What is clear, though, is that you wasted your time making a huge "Kylie and Tyga 4 Eva" wall collage last month. UPDATE: The two have since been spotted at an AMA after-party, so don't take down that collage just yet!