Gwen Stefani says she loves Blake Shelton, Adam Levine freaks out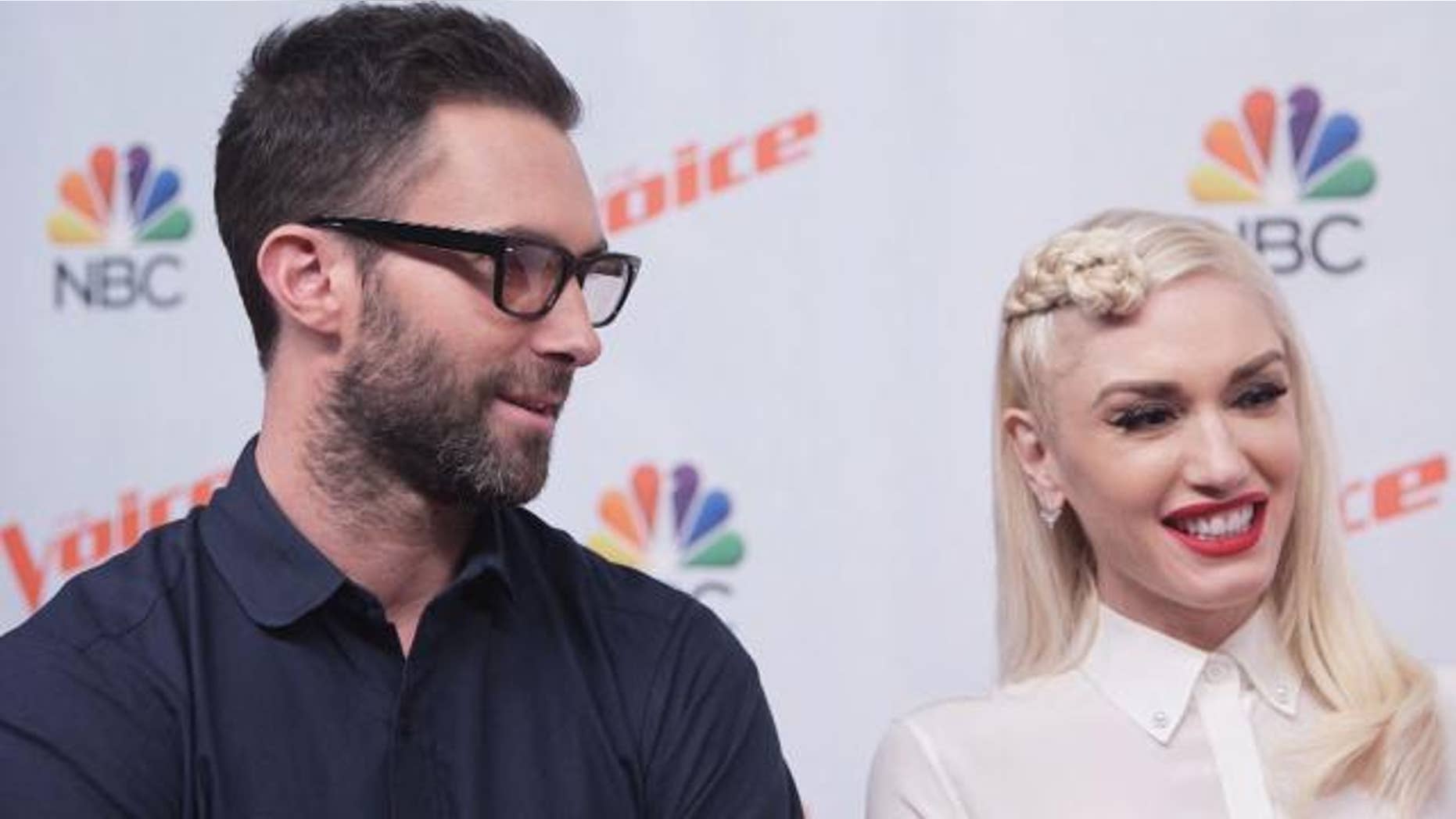 It's a love fest over at "The Voice" – onscreen and off.
ET caught up with Adam Levine and Gwen Stefani before Monday's live show, where the duo got into the Thanksgiving spirit by sharing everything they're thankful for about their fellow coaches -- with Stefani offering up an unexpected answer, to say the least.
"I'm just so grateful that I got to know Adam," she began. "It's weird because he's such a good person, he's literally so smart and he's so witty and talented and I've just learned so much."
WATCH: Gwen Stefani Says She 'Never Heard Of' Blake Shelton Before 'The Voice' 
But when Levine starts poking fun at his pal Blake Shelton, things get interesting.
"F--k Blake. I've known Blake for too long. Blake's just my buddy," he joked. "I'm just kidding. I love you, Blake! Kinda. Ish."
Without missing a beat, Stefani leaned into the mic with a sweet, "I love you too, Blake. Ish."
Wait, what?!
Shelton and Stefani made their romance official earlier this month, with reps for both stars confirming that their friendship had indeed turned into something more. The duo hasn't been shy about showing their affection for each other on "The Voice," either. There was that epic pre-show twirl, and who could forget Shelton's live "booty call" joke?
WATCH: Blake Shelton Makes Gwen Stefani Blush Over 'Booty Call' Remark on 'The Voice' 
Still, the duo has played coy about their relationship in interviews -- until now, apparently. Before Stefani let that "L"-word slip, Levine even joked that he was only there to protect his friend from personal questions.
Halfway through the interview, all bets were off.
"You screwed yourself on that one!" he teased Stefani. "I protect you and you do something like that?!"