'Gilligan's Island' star Dawn Wells 'having a rough time,' 'surprised' by GoFundMe to help pay medical bills
"Gilligan's Island" star Dawn Wells, known for her iconic role as Mary Ann Summers on the popular series, told Fox News she is going through financial dire straits but was surprised to learn of a GoFundMe page set up to help her pay her bills.
"Although Dawn won't deny that she is indeed having a rough time," her rep told Fox News, "she has been keeping her wits about herself and like so many others is doing her best to overcome difficult times."
He added that the Wells, 79, has not decided yet whether she will use the funds or return them.
"She was caught completely unaware of her well-intended friend's creation of a GoFundMe page. At this time, it has not yet been decided whether she will return the funds so generously donated by her fans and friends or if it will go into a trust/fund that would help alleviate the previously mentioned issues.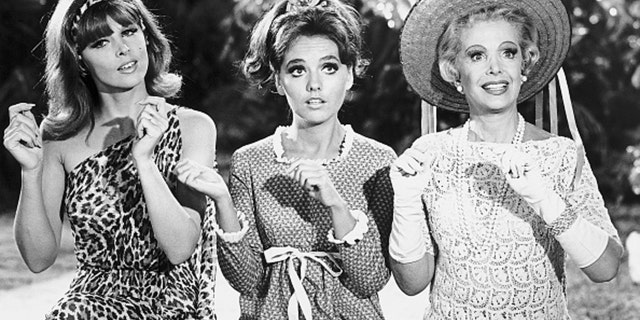 "Either way, this experience has been both embarrassing and humbling for Dawn," the rep added.
TMZ had reported earlier on Thursday that the former "Gilligan's" star was seeking almost $200,000 from fans through a GoFundMe page created by a close friend. The actress is allegedly "desperate" for the funds following an "unexpected accident that required hospitalization for two months," according to the crowdsourcing page.
TMZ also reported that the actress wants to be moved to a smaller assisted living facility that is geared toward helping those in the film and TV industry but she was denied due to her debt.
Wells visited Fox News in 2014 to celebrate the 50th anniversary of "Gilligan's Island" and her book, "What Would Mary Ann Do?"
"I think Mary Ann was – she had been your friend, a companion, there was no bullying, she pitched in and she worked and I think that is what is really necessary today," she said of her famous TV character and the life lessons she evoked.
The actress, now 79, went on to talk about her career since starring in the iconic series and how fortunate she was for the experiences she has had in the industry.
"I am active and very busy and I am very lucky to be healthy, I am very lucky to be working," the actress said and mentioned a few theater roles she had taken on at the time. "I have been very, very busy and very happy."
Fox News' Morgan Evans contributed to this report.