George Clooney's series 'Catch-22' to resume production after star's motorbike accident: report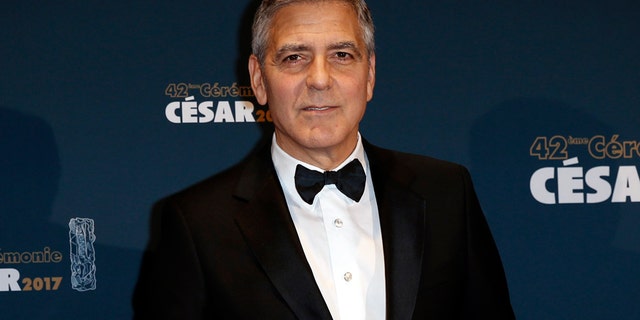 Production on George Clooney's "Catch-22" is continuing as planned following his frightening scooter accident in Italy.
A source told Page Six over the weekend that production on the limited series would be wrapping this week in Sardinia and moving to Rome.
Another source told us on Tuesday that the accident is not affecting the move to Rome, and that "production is continuing as planned."
The six-part series is based on Joseph Heller's classic 1961 novel. It is set to air on Hulu in 2019. Clooney, 57, is serving as director and executive producer on the project, and also plays the role of Scheisskopf.
GEORGE CLOONEY ESCAPES MAJOR INJURY IN ITALY MOTORBIKE ACCIDENT
Clooney was driving his scooter at 8 a.m. local time Tuesday when he collided with a car, which reportedly sent him crashing into its windshield and flying 20 feet in the air. He was rushed to the hospital with a "slight trauma to the pelvis and bruises to one leg and an arm."
"He is recovering at his home and will be fine," his rep Stan Rosenfield told The Post in an email.
This article originally appeared on Page Six.