George Clooney's 'ER' costar accused him of 'blacklisting' her from Hollywood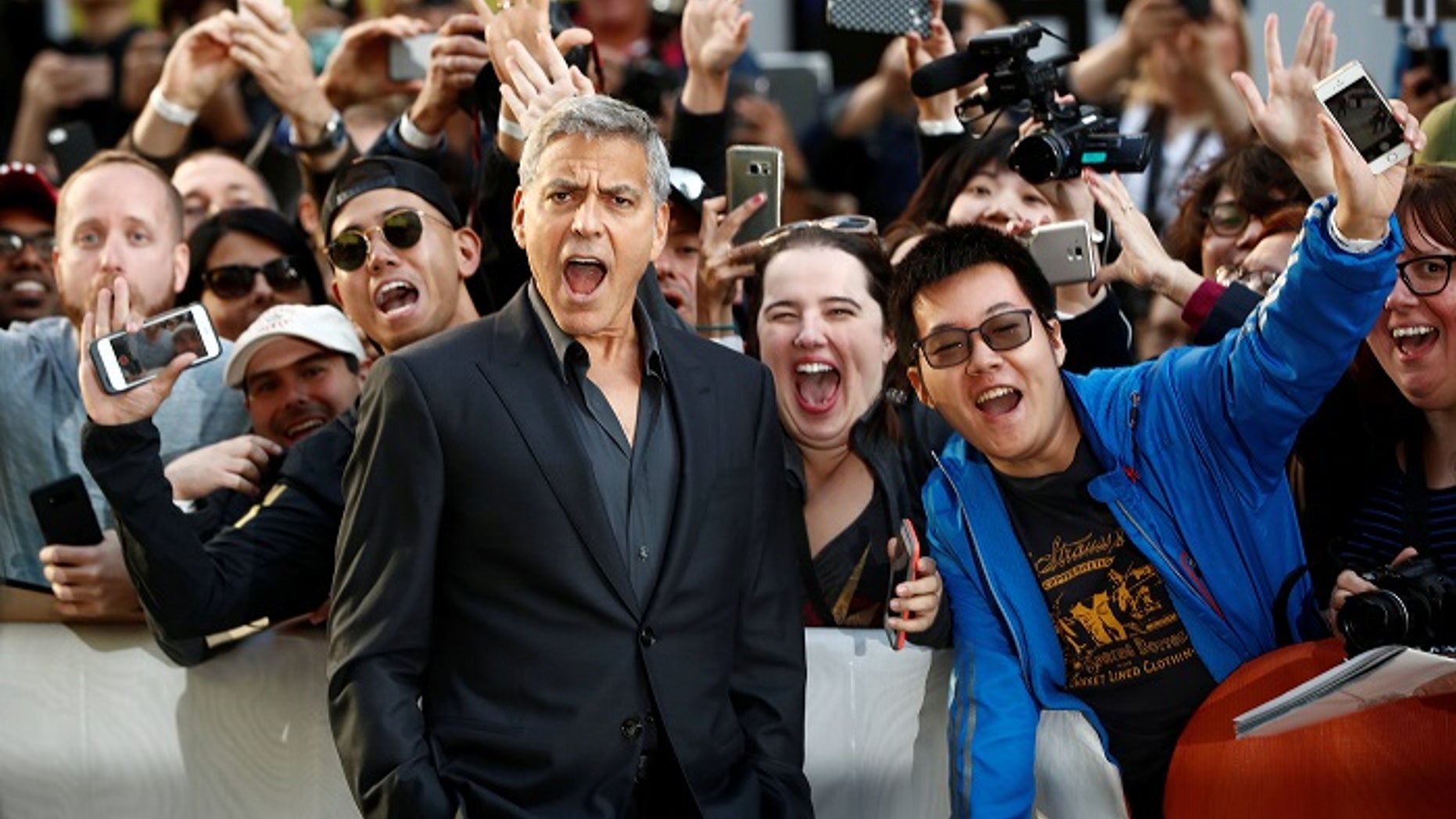 George Clooney's former "ER" star claimed the A-list star "helped blacklist" her from Hollywood after she reported being harassed on the set.
Vanessa Marquez, 48, who starred as Nurse Wendy Goldman on the long-running hospital drama for the first three seasons, tweeted Tuesday: "B.S. Clooney helped blacklist me when I spoke about harassment on 'ER.' 'Women who don't play the game lose career.' I did."
On Friday, Marquez continued her tweets claiming other "ER" stars were inappropriate to her on set.
"I've named them. P---y grabbers: Eriq La Salle, Terence Nightingall. Racial: Anthony Edwards, Noah Wyle and Julianna Margulies."
GEORGE CLOONEY 'HEARD RUMORS' FOR YEARS ABOUT HARVEY WEINSTEIN'S ALLEGED 'INDEFENSIBLE' BEHAVIOR
Marquez elaborated on the alleged harassment after a Twitter user asked her to explain.
"Sexual (p---y grabbing) & racial. Mexican jokes EVERY day. Happened to all the women. They chose 2b victims. I fought!" Marquez tweeted.
Marquez tweeted she complained of the indecent behavior to John Wells, one of the show's executive producer.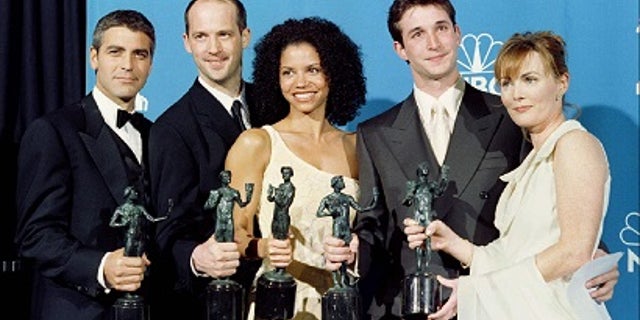 "Wells was the boss & I 1st reported it to him. His 1st question: Did George do something to u?"
After her run on "ER," Marquez briefly starred in "Malcolm & Eddie" in 1999.
WEINSTEIN SCANDAL – CAN DEMOCRATS AFFORD TO CUT HOLLYWOOD LOOSE?
Clooney, who starred on the hit medical drama from 1994 to 1999, released a statement addressing Marquez's claims, US Weekly reported.
"I had no idea Vanessa was blacklisted," Clooney said. "I take her at her word. I was not a writer or a producer or a director on that show. I had nothing to do with casting. I was an actor and only an actor. If she was told I was involved in any decision about her career then she was lied to. The fact that I couldn't affect her career is only surpassed by the fact that I wouldn't. "
The accusations followed Clooney slamming Harvey Weinstein this week for his alleged sexual misconduct on a number of women, saying the famed Hollywood producer's behavior was "indefensible" and "disturbing on a whole lot of levels." Clooney told the Daily Beast he heard rumors about Weinstein's inappropriate behavior for years.