'General Hospital' star Carolyn Hennesy hopes Daytime Emmys will focus more on winners, less on politics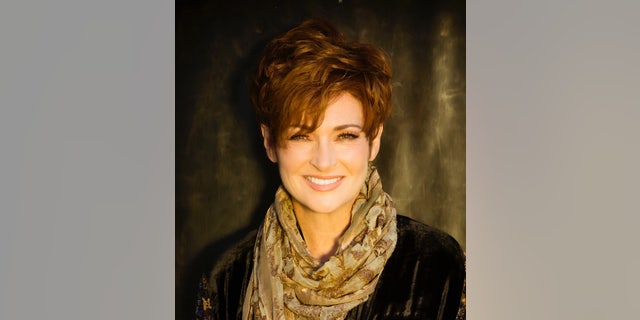 NEWYou can now listen to Fox News articles!
Carolyn Hennesy will be taking a short break from starring as sassy, tough-as-nails attorney Diane Miller on the soap opera "General Hospital" to capture the real-life glitz and glamour of the Daytime Emmys. The actress is set to host the Facebook Live red carpet coverage of the event. And being a two-time Daytime Emmy nominated star herself, she has plenty to say:
Fox News: What should we expect at this year's Daytime Emmys?
Carolyn Hennesy: I'm hoping to see a lot of glamour, I'm hoping to see a lot of flash! And I just hope everyone keeps it clean and play it nice.
Fox News: In terms of style on the red carpet, what are you hoping to see more and less of this year?
Hennesy: I'm hoping there's a return to elegance. I personally love gowns from the '40s and '50s. Those styles are truly so beautiful on women... I just love elegance and class. Style is certainly a matter of taste and opinion, but you can never go wrong with the classics.
GIULIANA RANCIC SLAMMED FOR SKINNY LOOK AT DAYTIME EMMYS
Fox News: Several awards show have taken a political turn. Do you expect the same for the Daytime Emmys?
Hennesy: I have no idea! I think people are very polarized about our current national administration. I'm expecting a few jokes here and there. I'm always a believer that award shows should take precedent, not one's political opinion. I'm hoping people focus on their victories, the hard work that went into winning that award and for one night, not necessarily what's going on in Washington.
Fox News: You've been playing Diane Miller since 2006. What's keeping you motivated to tell her story?
Hennesy: Oh, she's the best character in my opinion on 'General Hospital!' She's certainly one of the snappiest, wittiest, sharpest, funniest, wisest no-nonsense girls of Port Charles.
Fox News: What direction do you hope Diane will take?
Hennesy: I'd like to see Diane become a cat burglar who owns a jazz club and continues to date younger men.
Fox News: When it comes to finding romance, what's one important lesson we can learn from Diane?
Hennesy: Opposites can attract. That you don't always need to be on an equal footing in every aspect with your partner. You can have a lot of give and take and appreciate your partner for the things that they bring to the relationship, not what is lacking.
FOLLOW US ON FACEBOOK FOR MORE ENTERTAINMENT NEWS
Fox News: You were also recently in the 'Gilmore Girls' reboot. What inspired you to take on that role?
Hennesy: The money. One does have to pay one's mortgage! But, the idea of being on the reboot of a iconic show, and it's only in being on it that you get the full scope of how iconic and important this show was and is to so many people. I have now women of a certain age, younger women, men who are talking about 'Gilmore Girls' to me. I hoping we will see more.
Fox News: What's your relationship like with the cast?
Hennesy: I only really worked with Kelly Bishop and I adore her. I don't know if she would know me from walking down the street. She might! But to me, she's one of those great women in show business who just has it seemingly all together. She is sharp as a tack and funny and strong… She's basically a walking master class. So I adore Kelly and I would give a lot to work with her again.
Fox News: On the subject of reboots, what's one show you would love to see brought back to life?
Hennesy: 'I Love Lucy' because I would love to play either Lucy or Ethel. Simple as that.
The Daytime Emmys are taking place on Sunday, April 30th.