'Game of Thrones' named most-pirated show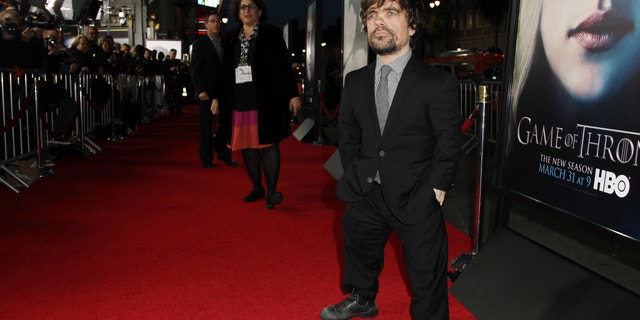 "Game of Thrones" was the most pirated show for the second year in a row, TorrentFreak reports.
The HBO drama's third season finale was illegally downloaded 5.9 million times, more than half of those downloads occurring within one week of when the show aired in June.
"Breaking Bad" came in second with its finale netting 4.2 illegal downloads.
While many executives do everything they can to dissuade piracy, some are embracing the form. Jeff Bewkes, CEO of HBO's parent company Time Warner, said being named "the most pirated show" is "better than an Emmy."
Check out the top 10 most pirated shows below.
1. "Game of Thrones," 5.9 million
2. "Breaking Bad," 4.2 million
3. "The Walking Dead," 3.6 million
4. "The Big Bang Theory," 3.4 million
5. "Dexter," 3.1 million
6. "How I Met Your Mother," 3 million
7. "Suits," 2.6 million
8. "Homeland," 2.4 million
9. "Vikings," 2.3 million
10. "Arrow," 2.2 million
Click here for more from TVGuide.com