'Game of Thrones' leak: Four men in India arrested
Four people accused of leaking an episode of HBO's "The Game of Thrones" were arrested Monday in India.
Three of the people arrested were employed by Prime Focus Technology and the fourth has since departed from the company, according to the BBC.
The company, based in Mumbai, offers "a range of technical, creative and media processing services on the cloud to manage multi-platform content operations," according to its website.
RECAP: 'GAME OF THRONES' SEASON 7, EPISODE 5 – BIG CHARACTERS RETURN
Prime Focus Technology is a contractor for Star India, HBO's distribution parnter for the country. Prime Focus Technolgoy reported a complaint with the police regarding the leak and involvement of its employees.
The episode, "The Spoils of War," which was slated to be aired on Aug. 6 was leaked on Aug. 4.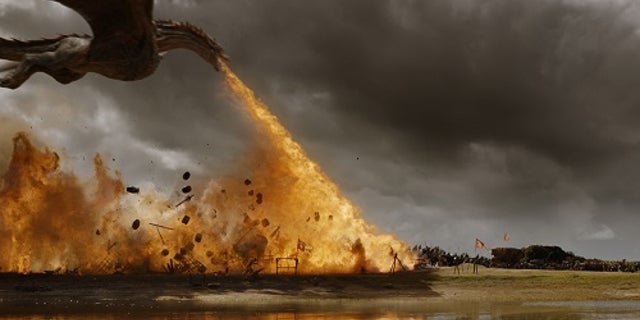 "We investigated the case and have arrested four individuals for unauthorized publications of the fourth episode from season seven," an official from Police Akbar Pathan told AFP news agency.
AARON RODGERS SPOTTED WITH SOCCER STAR MARIE MARGOLIUS AFTER OLIVIA MUNN SPLIT, REPORT SAYS
The four men were charged with "criminal breach of trust and computer related offenses and will be detained until August 21," the official said.
"The Game of Thrones" is the most pirated series in television history and has been the target of hacking attacks. Last week, hackers demanded that HBO pay a ransom of several million dollars in bitcoin to them to prevent the leaks.