'Friends' co-creator slams 'insane' fan theory: 'That's the saddest thing I've ever heard!'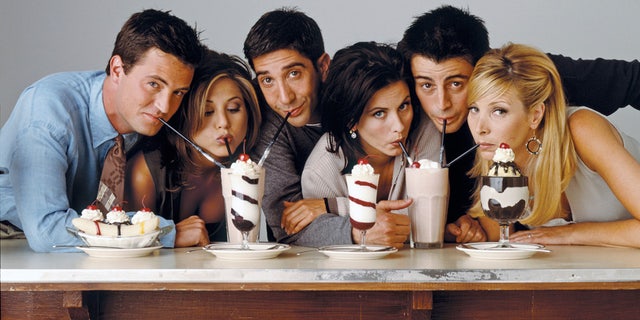 NEWYou can now listen to Fox News articles!
"Friends" would not be a thing without Phoebe Buffay; she's the quirky, ditzy, uproarious and sympathetic friend that we all need in life.
But one fan has come up with a dark theory that suggests the sitcom was the "meth-addled fantasy of a homeless Phoebe as she stared through the window of Central Perk."
Twitter user 'strnks' shared his controversial "Friends" ending online, and hundreds of other fans were quick to share their thoughts on it.
EXCLUSIVE: 'FRIENDS' CO-CREATOR RESPONDS TO 'INSANE' FAN THEORY ABOUT PHOEBE
"All 10 seasons were merely her fevered imagination, projecting herself into the lives of the others. All she ever wanted was … Friends," he wrote.
Even though the beloved series that ran for 10 seasons is thought to have had one of the best series finales in history, this guy believes it should have ended differently.
But one person who wasn't very happy with this "insane" concept was Friends co-creator Marta Kauffman.
"That's the saddest thing I've ever heard!" Kauffman told ET.
"That's a terrible theory. That's insane!" she revealed. "That's, like, that's like crazy alt-television theory. Wow!" Kauffman continued.
The creative co-creator has heard many fan theories about the show, but she believed this one was the most disturbing.
"I just think that someone needs a life. Someone needs a life, that's all I'm saying," she added.
This article originally appeared in news.com.au.