Former Teen Icon Molly Ringwald to Release Jazz CD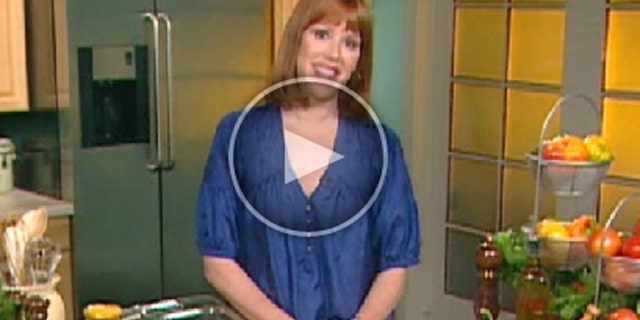 Iconic actress Molly Ringwald's acting career may be in full swing, but the former teen star has big plans to cross over into the world of jazz music.
Ringwald, star of the ABC sitcom "The Secret Life of the American Teenager," tells Fox411.com she is working on releasing an album that covers the Great American songbook.
"I've been thinking about it for a while," Ringwald said. "I've been sort of doing gigs around town with my jazz band but we finally got together and made an actual recording so hopefully that'll be out pretty soon."
Ringwald, best known for her roles in John Hughes' 1980s blockbusters like "Pretty in Pink," "Sixteen Candles" and "The Breakfast Club," was promoting a new initiative she has with Ragu pasta sauces to help parents cook quick and healthy meals for their children.
And while Ringwald is a mom in real life and in her tv life, she told Fox411 that many of her fans still see her as a teenager. But Ringwald's life as a teen star as averse to many of today's stars is quite different.
"The actors today that are crashing and burning, my heart goes out to them," Ringwald said. "Show-business is not for the faint-hearted, it's a very difficult business and a lot of people forget that it's an actual business and you really need to be strong to make it through."
Ringwald added that she saw a lot of herself in Lindsay Lohan when she first emerged.
"I think that she is very talented young actress and I hope she gets her life together," Ringwald said.