Ex Victoria's Secret Angel Rosie Huntington-Whiteley reveals why she quit working with the brand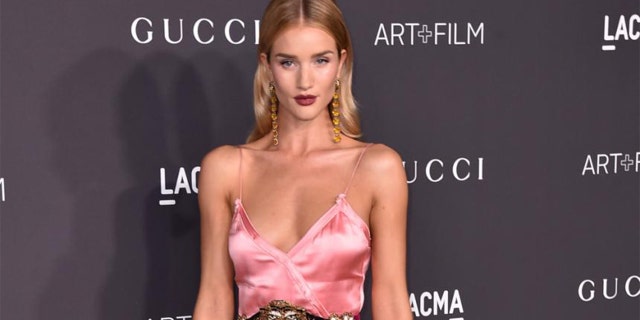 Rosie Huntington-Whiteley is an Angel no longer.
In the latest episode of Girlboss Radio with Sophia Amoruso, the model, 31, discusses why she decided to leave her Victoria's Secret wings behind and launch a business of her own, Rose Inc.
"For me, at the time, I saw an opportunity to build something for myself with my name on it and to be in the driver's seat of a business [where I could] work alongside people… that I'm working with instead of being the hire," the "Mad Max: Fury Road" star explained of her choice to change her career path."
"I've always been so aware that modeling is perhaps going to have a very short shelf life," she continued. "I remember one of my first-ever agents saying to me, 'You know, you better save your money because you'll be done by the time you're 27.' I'm 31. It's definitely different from how it was when I was 25, but it's different in a good way. There is a shelf life to it, unless you build out something for yourself. I wanted to have something on my own."
But while Huntington-Whiteley may be done with the catwalk, don't rule out the possibility of her 1-year-old son Jack becoming a runway staple down the road.
"It wouldn't be my first choice for him," the model admitted. "[But] I also think and would hope that I would be open to letting him achieve his dreams the same way that my parents were."
This story originally appeared in the New York Post.