FNM Exclusive: Country Crooner Scotty McCreery Names His Three Favorite Elvis Tunes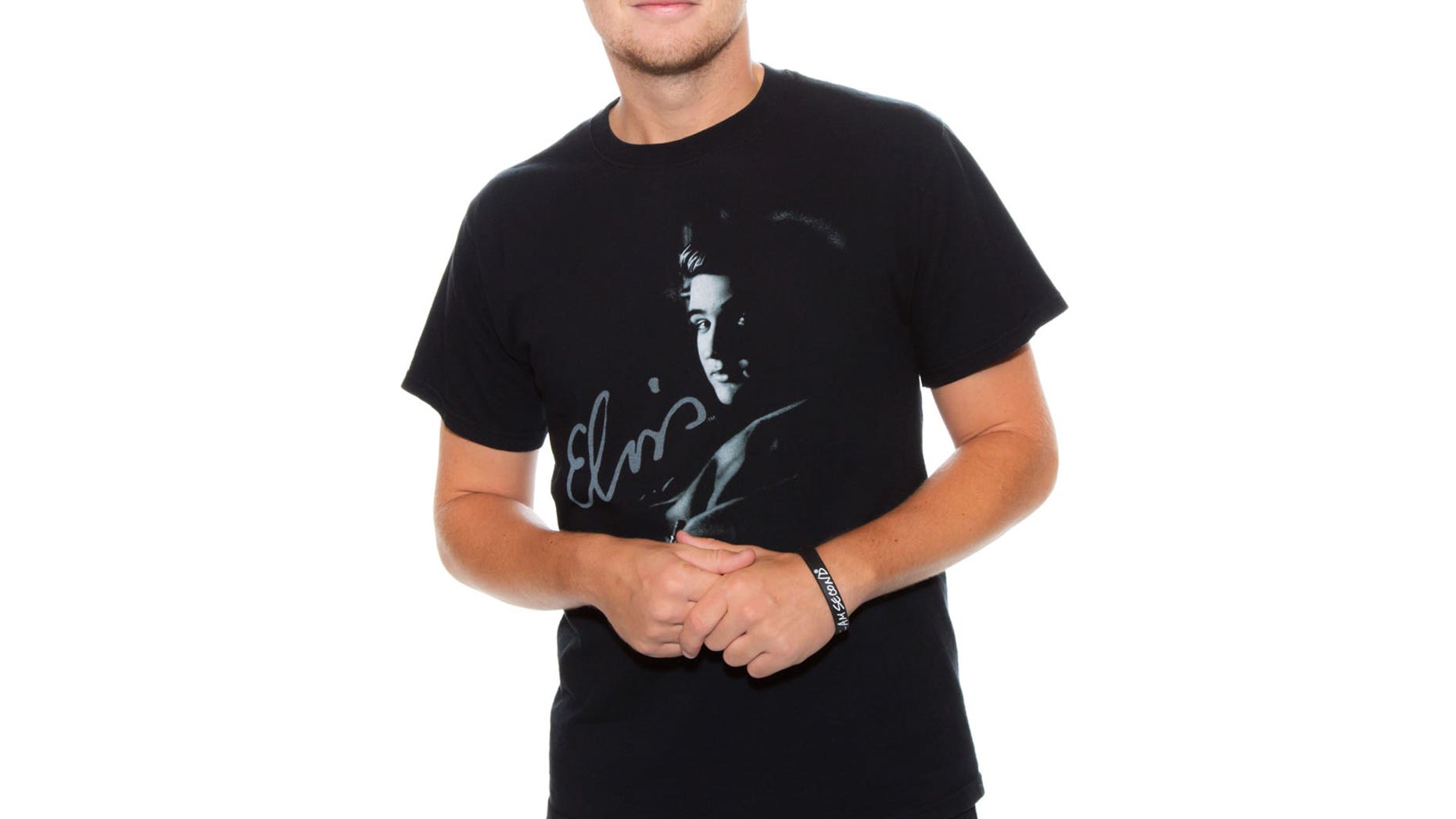 If you couldn't tell from his choice of T-shirt, Scotty McCreery is a huge fan of Elvis.
"Yeah, Elvis Presley was my guy growing up, and still is," McCreery told us during a recent interview. "My grandma gave me a book when I was younger about Elvis, and how to be like Elvis, and it's all I read about. All I listened to back then was Elvis.
"And still today, I can rock out with some Elvis Presley," he said.
McCreery added that Elvis is probably the coolest guy "to ever walk this planet," although he wasn't as sure of his favorite Presley tune.
"My favorite Elvis song? That's a tough one, he's got so many!" said McCreery before finally naming three of his top choices.
Watch the video above to hear what they are, then stay tuned to as McCreery recalls one of the coolest moments in his career, when a fan used his song "See You Tonight" (below) to propose to his girlfriend mid-flight.