'Fast & Furious 6' races to top of weekend box office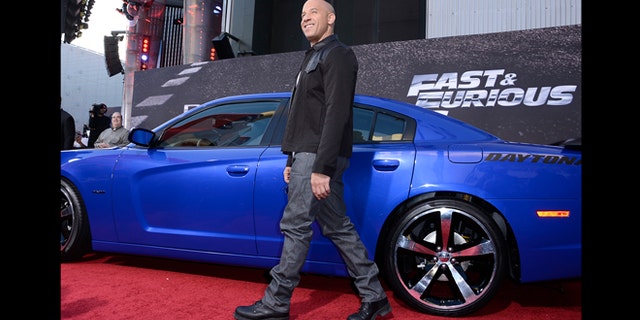 LOS ANGELES – It's a blowout at the box office.
"Fast & Furious 6" is revving past "The Hangover Part III" in the No. 1 position at the Memorial Day weekend box office.
Universal Pictures' sixth installment of its muscle car franchise featuring Vin Diesel and Paul Walker debuted with $98.5 million domestically from Friday to Sunday, according to studio estimates Sunday.
Meanwhile, the final edition of the raunchy Warner Bros. comedy trilogy starring Zach Galifianakis, Bradley Cooper and Ed Helms opened with $42.1 million in the No. 2 spot.
Universal estimates that by the end of the four-day holiday weekend Monday, "Fast & Furious 6" will have pulled in $122.2 million domestically and $275.5 million worldwide. That would give it the second-biggest opening of the year behind "Iron Man 3."
Paramount Pictures' sci-fi sequel "Star Trek: Into Darkness" earned $38 million at No. 3 in its second weekend at the box office, while the Fox animated film "Epic" opened at No. 4 with $34.2 million.
Overall domestic receipts for the four-day Memorial Day weekend are expected to come in ahead of 2011's record-breaking $276 million.
Paul Dergarabedian, an analyst for box-office tracker Hollywood.com, estimated that four-day revenues this time will total $323 million, about 15 percent above Memorial Day weekend in 2011, when "The Hangover Part II" delivered a $103.4 million debut.