Exclusive: What Surprises Angelina Jolie Most About People in Washington?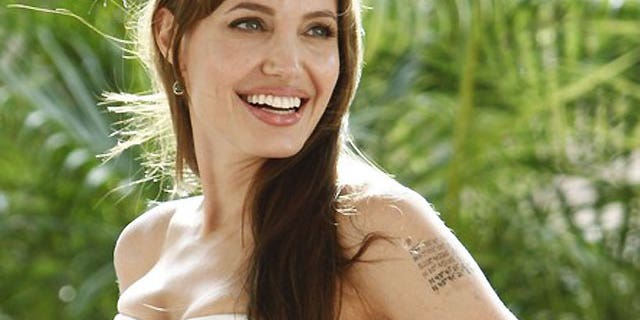 These days, actress Angelina Jolie is almost as well known across the globe for her humanitarian endeavors as she is for her film roles. And after spending the last decade of her life as a United Nations Goodwill Ambassador, she has certainly spent an exorbitant amount of time surrounded by people in high-powered places.
So with all of her interactions with politicians, what surprises Jolie most about the world's biggest decision makers?
"Something that's always surprised me when I get inside, and whether it be trying to push for a bill or meeting with people that are high up in power, is how human they are, and how capable they are of making mistakes," she told us from Washington D.C while promoting her upcoming spy thriller, Salt. "They're just people, they're people that have landed in different positions, worked very hard, and for different reasons they've ended up in these positions. I think for a long time growing up, you see certain buildings and you think, 'My God, it must be a different breed…' something that just is beyond anything I can understand. And then you realize no, it's just people. We're all trying to make this work together and elect the right people. When the right people step forward and when the right people come together, extraordinary things can happen."
SLIDESHOW: The Lovely and Talented Angelina Jolie
In a case of life imitating art given the recent capture of suspected Russian spies in New York City, Jolie plays CIA Officer Evelyn Salt, who is accused by a defector of being a Russian spy herself, and it was that real plausibility that led her to the role.
"(Through the film) we're getting a sense of what's possible in the news. When we read (the script), we thought, there's always been a history of spies and espionage in between countries and certainly Russia's one of those countries and we have that history," she said. "It has happened in the past, so whether it exists today – I think it's very possible."
And while Jolie and partner Brad Pitt have six young ones of their own to tend to, the 35-year-old starlet doesn't miss an opportunity to spend time with other children in desperate need of some maternal affection.
"I still love spending time with refugees because I just think they are the most extraordinary survivors," she added. "And so for me, to spend time among people who've really lost everything but hope, and are really tough and resilient in getting on with it, and will return and be the future of their country and rebuild it … I just… it's been a privilege to live with them on occasion for these ten years."