EXCLUSIVE: Email Shows Police Escort on VIP List for Diddy Appearance; Police Deny Their Officers Involved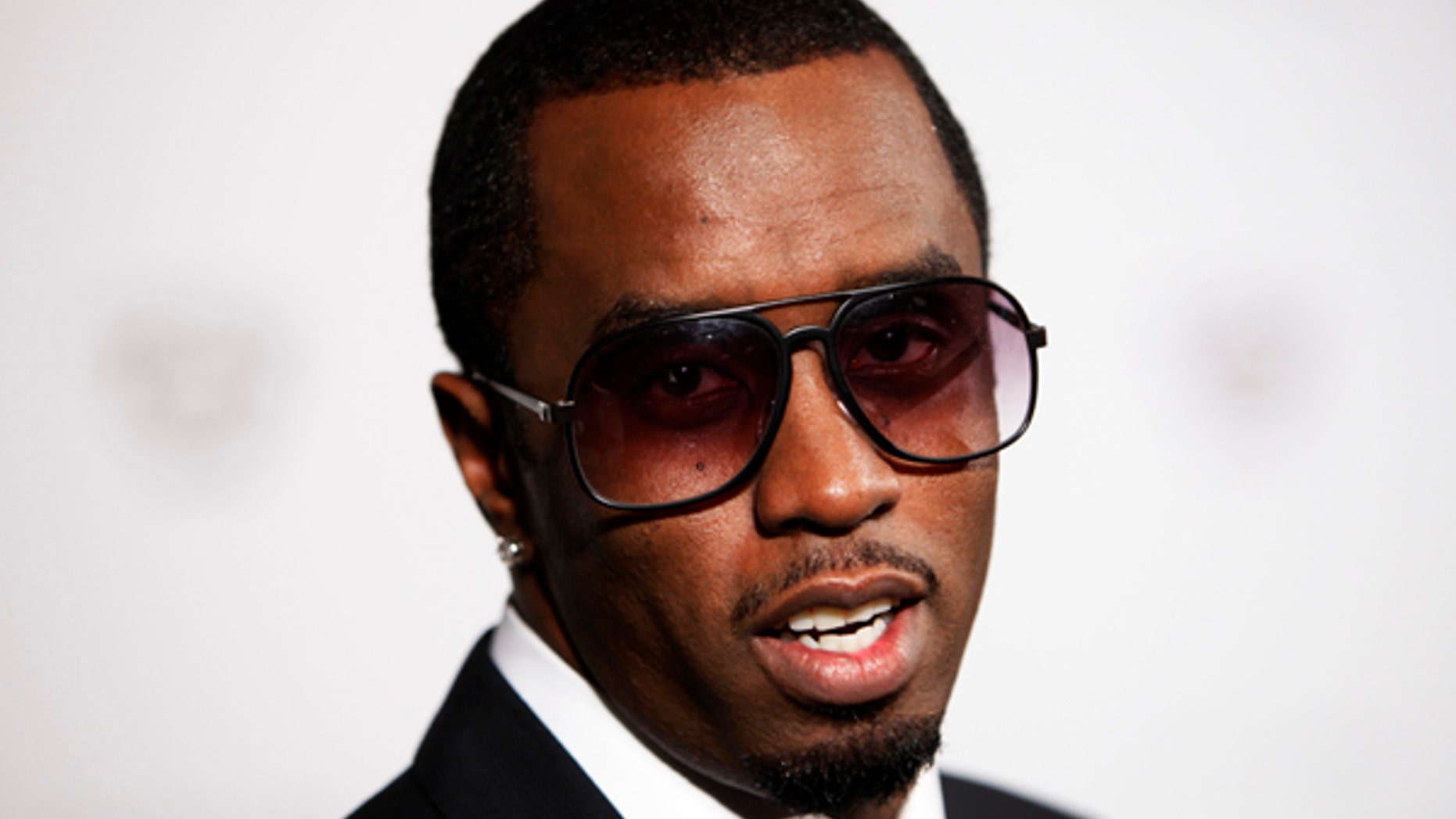 Conflicting accounts surfaced Tuesday about whether hip hop mogul P. Diddy was escorted to a club performance in New Jersey Friday by a convoy of on-duty New York City and New Jersey police officers.
The New York Post reported the rapper was escorted to a performance at West Orange's Club 4 Sixty 6 by a convoy of several police cars, to ensure he would arrive on time from New York City's Hammerstein Ballroom to secure a reported $75,000 payday.
John Mahdessian, who owns a high-end couture dry-cleaning service in New York City, told FOX411 Tuesday that he personally organized the convoy by calling in a few favors for his famous friend.
"At the 12th hour, his helicopter wasn't approved in West Orange and Diddy needed to get to New Jersey on time to perform," Mahdessian said. "I said, 'I can handle this, no problem, and within moments, I secured an Escalade, Bentleys, a police convoy that blared him through the Lincoln Tunnel and into New Jersey."
When asked about the cost and payment for the convoy, Mahdessian tells FOX 411 that he called in a favor to the city to "take care of it" for Diddy.
"We've been in business in this city for 50 years and I never ask for favors, so they called this one in," he said. "It was on the house, I worked it out. I've got a lot of clout in this city."
But Vincent Carroll, who owns Vegas Style Entertainment, the company that organized the event, tells FOX 411 that Mahdessian is full of hot air, denying any claims of a police convoy.
"I don't even know who this guy is," Carroll said. "There was absolutely no police detail. It's hard for presidents to secure convoys, much less Diddy. It would have cost way too much money. He arrived via a car service, that's all."
However, an event attendee tells FOX411 they saw several police cars, with lights on, bring Diddy to the event and later escort his vehicle away from the venue.
More telling was an email obtained by FOX411 requesting that Diddy's "police escorts" would be placed on the VIP list for the event, where they would rub elbows with film directors, rappers and reality television stars.
The email lists the group as "Diddy's Police Escorts NY to NJ (NonStop)," and requested the spot in VIP under the name "Jeff.  Beri  +7"
According to Mahdessian, the convoy consisted of mostly NYPD officers, both on and off duty, and also included some New Jersey State law enforcement.
But the NYPD, New Jersey State Police and the Essex County Sherriff's Office all tell FOX411 otherwise.
While the NYPD says they were indeed contacted about securing a convoy, Deputy Commissioner Paul Browne tells FOX411  that a sergeant gave an unauthorized direction to a police officer to escort Diddy one block.
"After being repeatedly  rebuffed by police officers on the street and a police lieutenant at the station house, a dry cleaner claiming to represent Sean Combs apparently prevailed upon a sergeant to direct  a police van driven by a police officer  to escort Combs a total of one city block from mid W. 35th St., closer to 9th Ave,  across 9th  Ave and another half block to Dyer Ave, after which the Combs party drove unescorted ," Browne told FOX411.  "Although a distance of just one block, the assistance provided was unauthorized and is under investigation. Assertions that Combs was escorted by the NYPD into New Jersey are false."
As for NJ State Police, Acting Chief Frank Davis tells FOX411, "Our headquarters and the local Troop B have no record of that happening. We do not do those types of escorts and our Troopers are not allowed to do any kind of off-duty security."
Similarly, the Essex County Sheriff's department told FOX411 that they were not aware of any kind of police detail traveling through the county Friday night.
A rep for the township of West Orange did confirm that 11 local officers were on duty at the venue, but mostly to direct traffic, and were not involved in escorting Diddy inside.
"We were asked to provide a police escort and we declined," the rep said. "We are also working on obtaining $3,086.55 in overtime for West Orange Police," the rep added.
Mahdessian later clarified his earlier statements, saying that "off-duty police officers" escorted Diddy's car for a total of "maybe 30 seconds" to get them into the tunnel and out of the city.
A rep for Diddy did not immediately respond to comment.