Eva Longoria Slams Report She And Ex Eduardo Cruz Hooked Up In NYC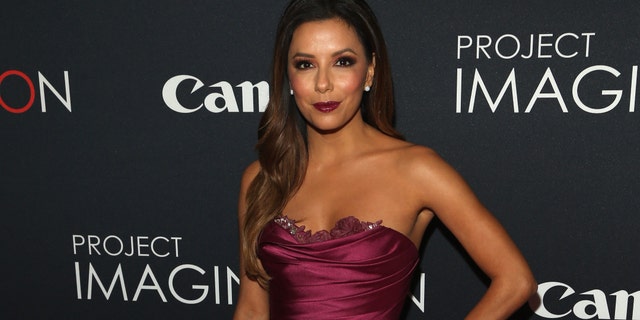 Eva Longoria and on-again, off-again boyfriend Eduardo Cruz did not hook up over the weekend in New York City after all.
The "Desperate Housewives" star took to her Twitter account Monday morning to deny the rumors after reports arose on several gossip media sites.
The actress simply tweeted, "Sorry this is just not true" followed by a link to the E! News story that initially reported the hookup.
According to the report, Longoria and Cruz were seen kissing while having lunch at Serafina restaurant in New York City Saturday afternoon.
A fellow diner told the website that Longoria and Cruz were in "good spirits" during their meal and that they were soon "all over each other."
"After a bit, they started holding hands and kissing," the diner said. "Then they began full on making out. They were seated at a table out in the open at the front of the restaurant. They didn't seem to care who saw them."
The two returned to the restaurant at night and then left together, according to E! News.
"They were very cute together, holding hands and giving each other little kisses," a source told the website. "They were adorable. Eva was in a great mood, huge smile on her face and very kind to the staff."
The star and Penelope Cruz's younger brother were last spotted together leaving her L.A. home separately in January. The couple debuted their romance in February 2011, about three months after Longoria, 34, finalized her divorce with NBA player Tony Parker.
The two split up and then reunited several times before breaking up for good in June 2012.
Earlier this year, the actress was linked to businessman Ernesto Arguello. They reportedly parted ways at the end of the summer because their lifestyles "didn't mesh."
Reps for Longoria had no comment, but she sure did.
Follow us on twitter.com/foxnewslatino
Like us at facebook.com/foxnewslatino