Eva Longoria and Mark Sanchez Broke Up Over NY Jets?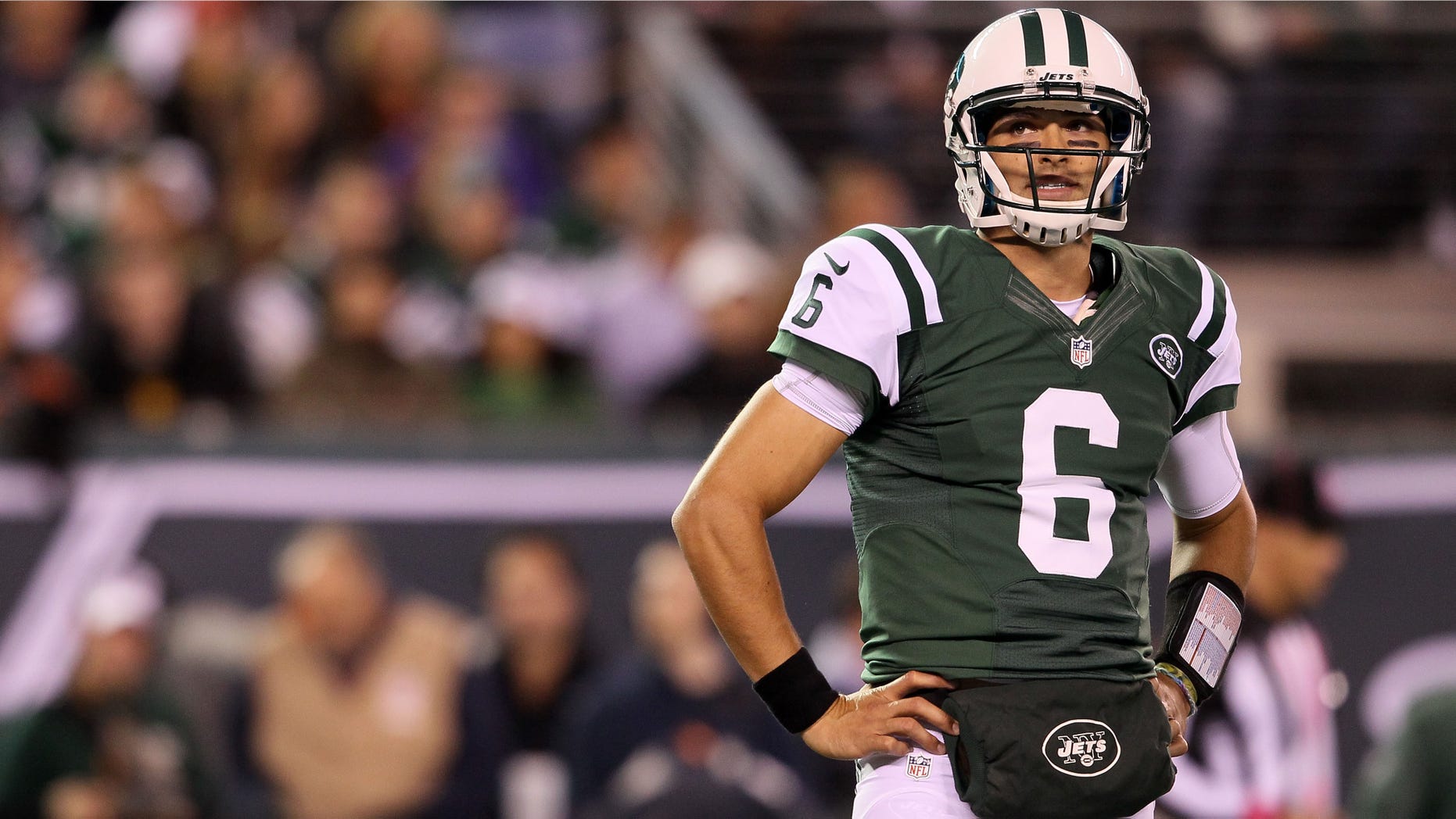 Mark Sanchez's teammates are now being blamed for the breakup between the Jets' QB and actress Eva Longoria, TMZ is reporting.
The gossip site claims that Longoria got tired of being around Sanchez, who was always in a bad mood over the Jets' disappointing season.
"It's hard to maintain a relationship when one person is upset all the time," an insider close to the former couple told the website.
The Jets are 3-4 and have lost once again to their longtime rival, the New England Patriots.
On Wednesday, The New York Post reported that  Longoria told Sanchez bye-bye last week right before last Sunday's game after four months of dating.
"Mark says he is really upset about the breakup with Eva," an anonymous source told the publication.
"He is telling friends he tried everything he could to make her happy, and to make things work between them, but they live in very different worlds."
"The problem was Mark is very focused on football, while Eva is a busy businesswoman," added the source. "She lives in Los Angeles, is doing a lot of philanthropic and political work, and is developing a number of TV shows, including the NBC dating series 'Ready for Love.' "
Sanchez's rep told the New York Post on Tuesday night that the main reason for the split was "more about scheduling."
"They will remain close friends," Sanchez's rep added.
But The New York Daily News is reporting that Sanchez was the one who ended the relationship because the two moved in different social circles.
"She's more 'Hollywood' than he is," an insider told the Daily News. "Her people are always around, and (Mark) didn't like that."
Longoria has been linked to other celebrities and athletes. The star was previously dating Pénelope Cruz's kid brother Eduardo Cruz and was also married to San Antonio Spurs basketball player Tony Parker.
Follow us on twitter.com/foxnewslatino
Like us at facebook.com/foxnewslatino