Enrique Iglesias Steams Things Up in 'Finally Found You'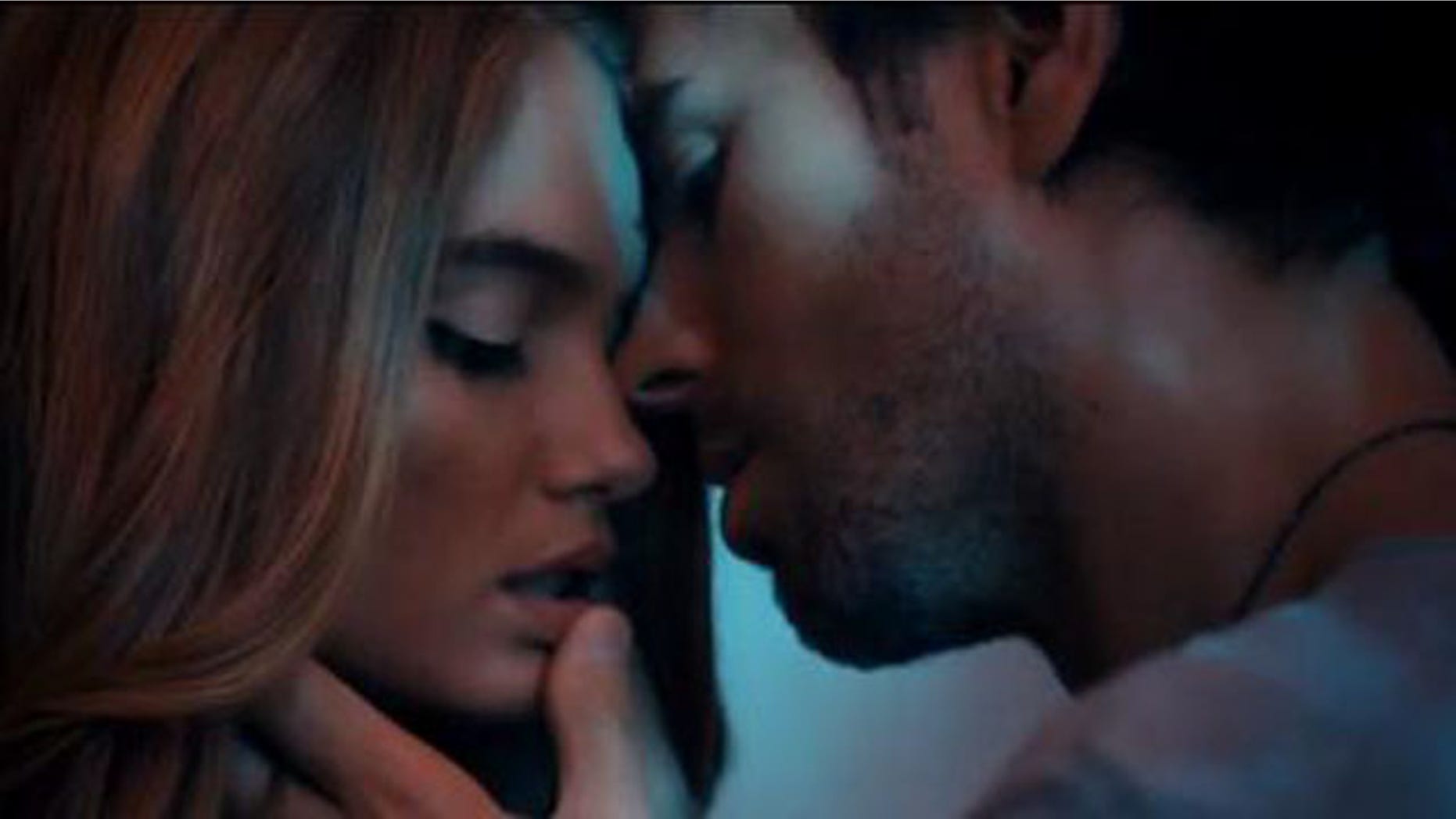 Enrique Iglesias is steaming things up in his new music video "Finally Found You," even showing a sneak peek of his derriere and perfectly toned abs.
The video hit the web on Wednesday and already has close to 500,000 views on VEVO.
In it, Iglesias is seen as a young boy who is in love with a blonde girl. A few moments later we see him as an adult, conquering his childhood love and making love to her without regret. He is also seen stripping her clothes and vice versa.
The clip is reminiscent of Iglesias' music video and song "Escape" back in 2001, where fans got to see him making out (amongst other things) with current girlfriend Anna  Kournikova.
Iglesias' sexy video comes just as the singer head East to India performing his "Euphoria" tour.
Last week the singer visited New Delhi, Pune and Bangalore, according to the Hindustan Times.
"I've been looking forward to this trip for years," Iglesias told the publication."Been trying to come back for a while, and just waiting for the right opportunity."
The last time Iglesias visited the country was back in 2004.
The "Tonight (I'm Loving You)" star added that he is a major fan of Bollywood and that for a long time he has "heard many, and seen many videos" on it.
As Fox News Latino reported back in August, Iglesias said he could have never imagined his career would have been as successful as it is today.
"As an artist, I've been very fortunate," Iglesias said during his L.A. concert of his "Euphoria" tour.
"If they would have told me when I was just 18 that I was going to have a career that would last so long, I'd have said it was impossible, that it was crazy that that could happen in my life, so I'm happy to be here," he said.
"To be able to go out on stage every day," said Iglesias, who spoke bluntly about what he called his "religious experience."