Emmy Rossum says a director wanted to see her in a bikini: 'There's no audition, that's all you have to do'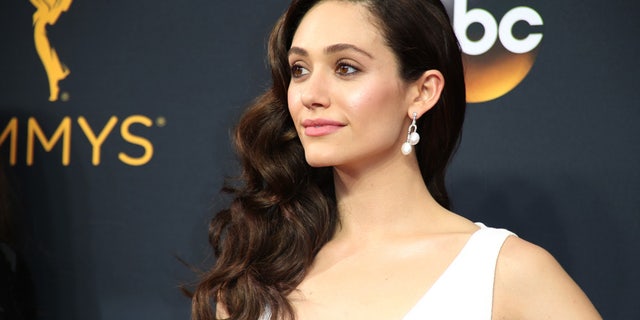 NEWYou can now listen to Fox News articles!
"Shameless" star Emmy Rossum claimed a director wanted to view her in a bikini to see if she was in shape.
"My agent called me and was like, 'I'm so embarrassed to make this call, but there's a big movie and they're going to offer it to you,'" the 30-year-old told The Hollywood Reporter. "'They really love your work on the show. But the director wants you to come into his office in a bikini. There's no audition. That's all you have to do.'"
Rossum insisted the incident happened a year ago and that the role didn't involve any swimsuit or nude scenes.
EMMY ROSSUM MARRIES 'MR. ROBOT' CREATOR
"He wanted to know if I was fat now," she said. "That was basically the question … not in a bikini in the movie, not naked in the movie. 'We really love your work, but we just want to see how tight you're a-- is.' Are you f-----g kidding me? Last time I checked, I'm not a f-----g model."
Rossum implied she passed on the role.
"If somebody with my years in the business would think, 'Well, I wonder if it's worth it,' then what would a girl who doesn't have success do? She would do it," she said.
Rossum didn't reveal which movie she was referring to or who was the director behind the request.