Elle Magazine Names Top 25-Something Stars to Celebrate Anniversary Issue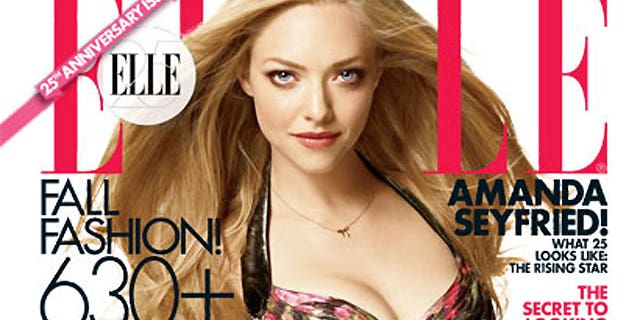 The October issue of Elle magazine is the 25th Anniversary issue and to celebrate the milestone, they are profiling 25 women under 25 on four different covers.
The magazine selected the top four stars under 25 (even though one is actually already 25 and another is 27, but who's counting, except for us and maybe everyone else): Gabourey Sidibe, 27, Amanda Seyfried, 25, Megan Fox, 24, and Lauren Conrad, 24.
Conrad, who is reportedly in talks to return to television after leaving "The Hills," said the best part about being in her twenties is that it's her time to be "selfish."
But Seyfried admitted that she is scared of life after 25.
"The worst is that I'm scared; the scariest thing is that I know it can't be easy—the years to come," she said.
But Sidibe, whose role in "Precious" earned rave reviews, admitted to feeling the pressure of age in Hollywood, especially playing a teenager on screen.
"Part of me thought it would be weird if people knew I was a grown-up playing a teenager in 'Precious,'" she said. So I had a twenty-first-birthday party (instead of a 25th)."
But for Fox, her self-consciousness about age is most evident when she talks about her husband, Brian Austin Green.
"When I talk about my husband, I feel as if people roll their eyes," she said. "It's like when you're 16 and order a martini, and the waiter says, 'Do you think I'm stupid?' They can't grasp that I'm old enough to be married."
Other women recognized on the list include Olympic medalist Lindsey Vonn, Mila Kunis, Meghan McCain and singer Janelle Monae.
MORE FROM ELLE:
ELLE 25: The Top 25 People, Movies, and Music in 2010
Red Carpet Buzz – Lauren Conrad at her 'Got Milk' Ad Unveiling