E! News' Ken Baker accused of sexual harassment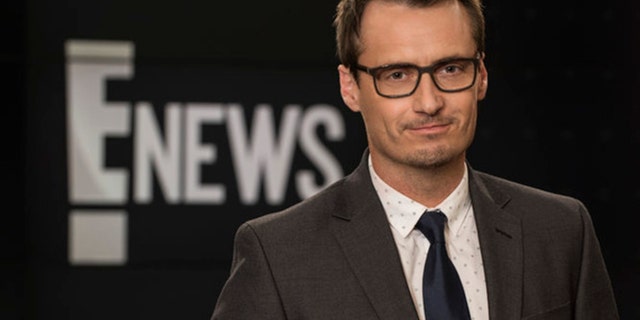 NEWYou can now listen to Fox News articles!
E! News' Ken Baker is the latest Hollywood industry insider to be accused of sexual harassment.
The E! correspondent has been accused of behaving inappropriately with former E! employees, allegedly asking one female coworker to sit on his lap and sending lewd text messages to another, The Wrap reported.
A former E! intern claimed Baker forcibly kissed her in 2011 and propositioned her for sex. She also said the journalist sent her a text message in 2015 about giving her a sex toy.
An ex-E! employee alleged Baker asked her to sit on his lap in 2012.
NBCUniversal told Fox News it would be investigating the harassment claims against the E! correspondent, including one from a former intern.
"E! has a longstanding commitment to providing a safe working environment in which everyone is treated with respect and dignity," the company's statement said. "We take all complaints of misconduct very seriously, and thoroughly investigate all allegations of harassment."
Baker told the site he is "very disturbed by these anonymous allegations."
"I take them very seriously," Baker said. "I care deeply for people's feelings and sincerely live in a way that treats people with dignity and respect."
Baker will not appear on E! shows while the investigation is going on.
He is the latest celebrity to be accused of misconduct. The report about Baker comes on the heels on a Wednesday report that accused MSNBC and NBC news analyst Mark Halperin of harassing women in the workplace. It also comes after weeks of accusations have grown against movie mogul Harvey Weinstein, who has been accused of raping and assaulting women throughout his decades-long career.