'DWTS' recap: Ice queen Nancy Kerrigan drops F-bomb in rehearsal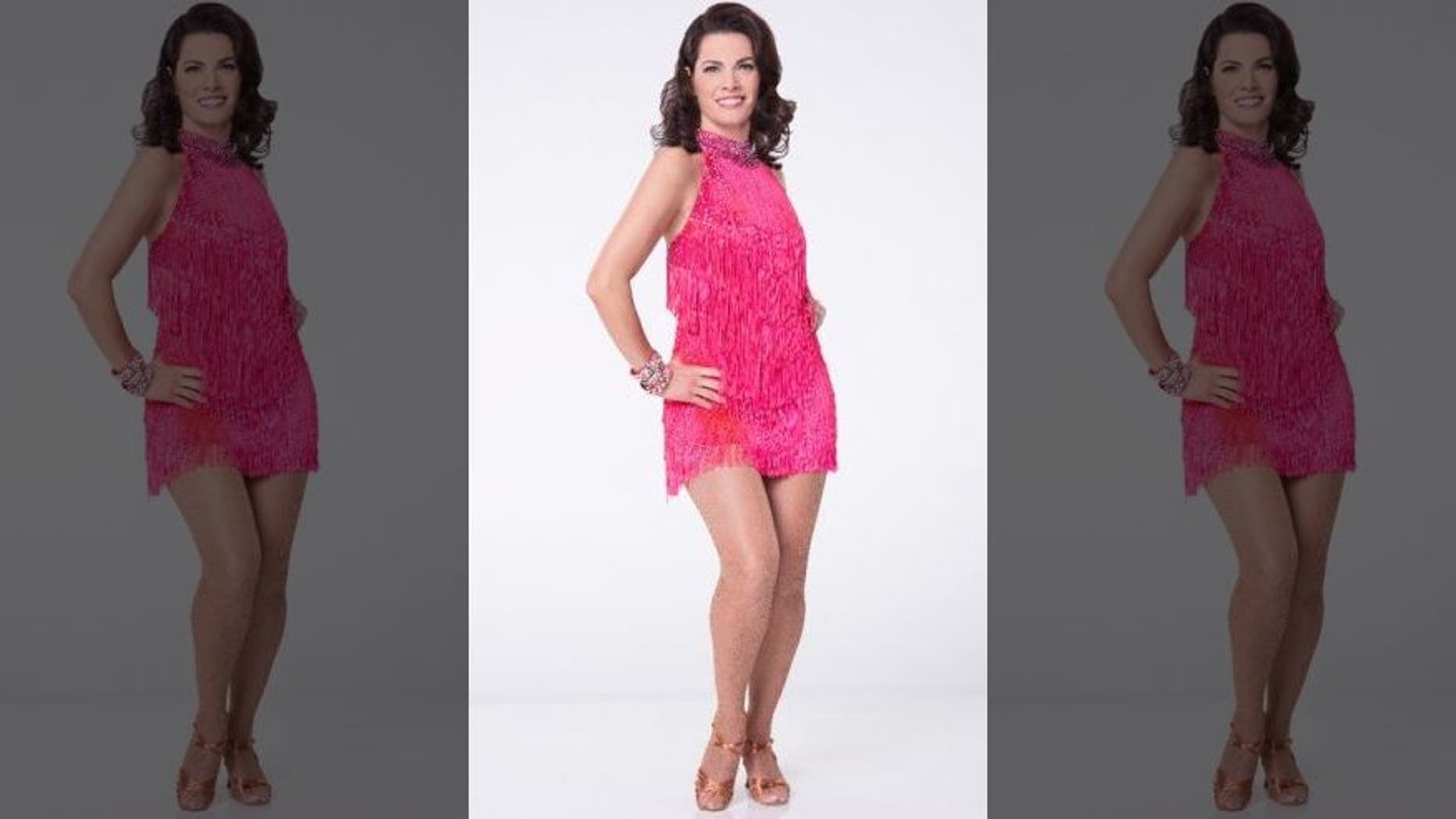 TV fans have been fascinated watching the comeback of 1990s ice skater Nancy Kerrigan on this season's "Dancing with the Stars."
After years out of the spotlight, she's been giving it her all on the hit ABC reality show.
And on Monday night's "Vegas" week, the athlete famed for getting knee-clubbed showed her feisty spirit, dropping a bleeped-out F bomb in rehearsal.
While Fifth Harmony singer Normani Kordei got the night's highest score of 34 out of 40, and veteran star Charo got eliminated, Kerrigan tied for second with a sizzling samba for 33 points.
But rehearsal footage showed the two-time Olympian still struggling with confidence issues.
Her dance partner Artem Chigvintsev, who idolized Ricky Martin, found out they would be meeting the singer in Las Vegas to prepare a samba to his song "Shake Your Bon Bon."
But Kerrigan joked to the cameras in practice about Chigvintsev, "…he's like, '[Bleep], Nancy's my partner dancing to Ricky Martin.' "
Once it was live show time, however, Kerrigan got past her jitters—and delivered. She got rave reviews from the judges, with Len Goodman declaring it was the "best dance I've seen this season!"
After the show, partner Chigvintsev told reporters Kerrigan had to make her sexiness come out for samba.
"We spent a couple of hours in front of the mirror trying to be comfortable," he said.
"Which is so awkward!" Kerrigan admitted.
She explained to FOX411, "Trying to be sexy in a practice studio…It's strange."
The top scorer, Kordei, caused a ballroom sensation with her "Big Spender" foxtrot that ended the show. She told reporters with partner Val Chmerkovskiy by her side, "People think I've been dancing before, but this is a whole new ball game. The first week, I was as nervous as hell."
Meanwhile, former "Glee" star Heather Morris tied Kerrigan for second place with 33 points—but with her fill-in partner Alan Bersten instead of regular Maksim Chmerkovskiy.
Maks told co-host Erin Andrews he was "hoping for a full comeback" after badly injuring his calf last week.
He's had treatment in Ohio to fix it, and told reporters after Monday's show, "It turned out my body is primed to heal itself…It's pretty wild….I'm just trying to come back and dance." He hopes to compete again with Morris soon.
Gymnast Simone Biles and partner Sasha Farber enjoyed their score of 32 for a quickstep to Elvis Presley's "Viva Las Vegas."
Former Chicago Cubs player David Ross continued to impress, bringing the house down with a "Magic Mike" themed number that had him stripping down to his red skivvies—and a tee shirt with perfect drawn-on abs.
The athlete, who scored 31 with partner Lindsay Arnold, told FOX411 that his wife Hyla approved the risqué dance because "I do that goofy stuff at home. Get out of the shower and I'm all messing with her 'cause I've got that goofy side of me but to do that in front of millions of people and in this environment was a little scary for me. I told her, 'Daddy's coming home with some new moves!' "
Football player Rashad Jennings received 28 points from the judges for his samba that wasn't quite up to his usual standard with partner Emma Slater.
"The Real Housewives of Beverly Hills" star Erika Jayne received 26 for a jive, with Judge Julianne Hough sighing, "You were a little wobbly on your feet."
Tying with Jayne with 26 points was "The Bachelor" star Nick Viall, who tango-ed with Peta Murgatroyd to Lady Gaga's "Poker Face."
After the show, Viall told FOX411, "I feel great about tonight….I was more in the moment than in the first two weeks."
Bull-rider Bonner Bolton, Mr. T, and singer Charo shared bottom dweller status, each earning scores of 24.
Mr. T survived elimination night and told reporters afterwards about his Vegas tribute to his late pal Dean Martin to "Ain't That A Kick In The Head," "I can be smooth!"
At the end of the night, Charo was sent packing and the singer who had issues with the judges' scores warned Bruno Tonioli jokingly on camera, "I'll see you in the parking lot!"