'DWTS': Noah Galloway tells harrowing story of losing limbs, aftermath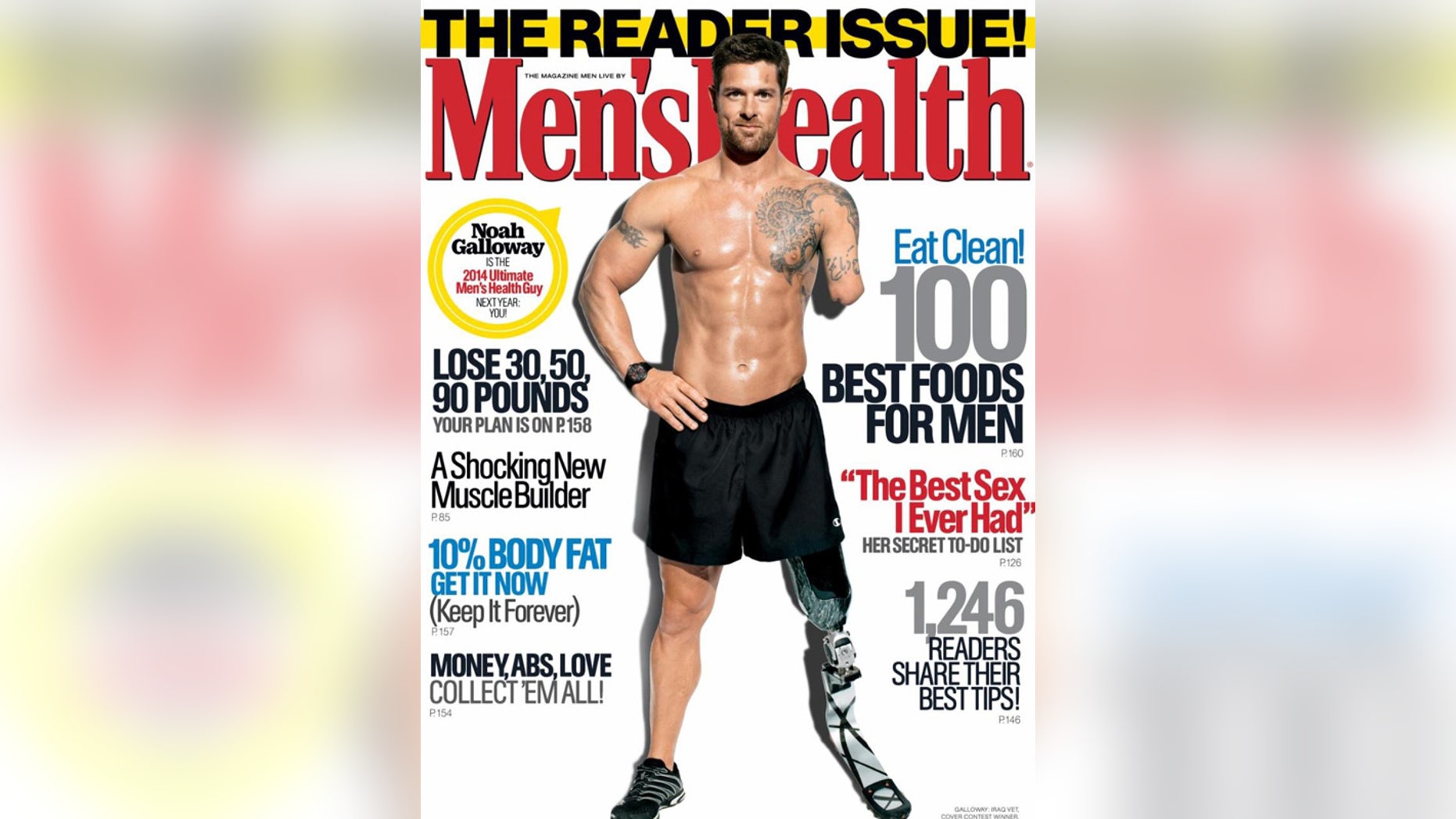 LOS ANGELES – Army veteran Noah Galloway spoke about the accident that cost him two limbs as part of "Dancing with the Stars'" "My Most Memorable Year" night.
On Monday's theme show, all the competitors revealed secrets and stories from their past that made them who they are today.
But it was war hero Galloway who brought everyone to tears by recalling how he lost his left arm and left leg while fighting in Operation Iraqi Freedom in 2005, suffered major depression, and finally triumphed by accepting his injuries and moving on to success as an athlete and motivational speaker.
Galloway earned a score of 32 out of 40 for his dynamic contemporary dance with partner Sharna Burgess that dramatically started with him staring into a mirror and later showed an American flag projected on the ballroom floor.
After the show, he told FOX411 about the performance: "I felt the emotion and when it was over, I felt incredible. I quit worrying about how it was going to go and just felt it."
Galloway said TV clips couldn't come close to telling the whole story of what happened after his military vehicle's front tires hit a trip wire and detonated a bomb in Iraq. He woke up in the hospital in 2005 and then his mother told him the devastating news that he had lost two limbs.
"It was tough. They didn't show a lot of the emotional moments I had in the interview but there was a lot of up and down where one minute I'm joking about something and the next, I'm fighting back the tears.
"My parents and sisters and I have been through a lot," he said.
Galloway's partner Burgess arranged for his parents to sit in the "DWTS" audience for the first time on Monday night.
"I could see they were crying," Galloway said.
The veteran loves talking to other veterans about their experiences: "When I hear their stories, it means so much to me and it gives me drive and purpose."
Galloway went shirtless for his dance and said when he looks in the mirror now, "I feel stronger and it's funny to feel that power and I'm missing two limbs. Here I am—I'm pushing myself and challenging myself."
Meanwhile, Rumer Willis told the "DWTS" audience about how she was the victim of bullying when people called her ugly and compared her negatively to her famous parents Demi Moore (who was in the audience) and Bruce Willis.
Her waltz with pro Val Chmerkovskiy earned a strong score of 35 and after the show, she told reporters haters don't go away: "It hasn't stopped. It continues. People just say mean things. They make fun of how you look."
Willis wishes the criticism would stop but she couldn't be happier being on "DWTS" and told FOX411 of her Monday dance with Val, "What's most important to me is we have a good time and enjoy ourselves."
Actress Willow Shields' big year was 2011 when she landed her "Hunger Games" role and on Monday night, she and partner Mark Ballas' dramatic contemporary routine based on the movie got the highest score of the season—39 out of 40 points. Three of the four judges awarded her perfect 10s.
Afterwards, Shields exulted, "It feels so good! Three tens! I was freaking out."
Patti LaBelle thrilled the crowd with her energetic jazz performance that received a score of 30 -- after she revealed in confessional that her favorite year was 1973, when she gave birth to her son.
With partner Artem Chigvintsev by her side, LaBelle, the season's oldest contestant, said she'd lost six pounds while doing the show and told FOX411, "I'm not sitting on my butt at home being 70 and old. 70 is just a number. I have to live!" Music's Lady Marmalade added boldly, "We're in it win it."
Meanwhile, Shark Tank star Robert Herjavec's most memorable year was a sad one—2006, when he lost his beloved mother to ovarian cancer.
Herjavec, who is rumored to be dating partner Kym Johnson, told FOX411 backstage about his late mom, "She had a love for life. She always laughed whether we had money or didn't have money."
Perfectionist gymnast Nastia Liukin won Olympic gold in her key year of 2008 and is still majorly in the hunt for the mirror ball trophy with her Monday "DWTS" score of 36.
Liukin said of her Argentine tango with Derek Hough, "It was okay. I messed up one little kick. I'm still so mad about it…for me I'm like, 'Wait, wait, wait. Can I just do it over again?'"
Riker Lynch, who celebrated his breakthrough as a musician in the year 2014, earned 34 for his tango with partner Allison Holker and said elimination night was stressful: "I'm very thankful to still be here." (Football player Michael Sam went home). [Link to exit interview here]
Chris Soules' greatest year, of course, was also 2014, when he met fiancé Whitney Bischoff on "The Bachelor." Unfortunately, Soules and his partner Witney Carson got the lowest score of the night, a 27, and he confided later, "I was a little unsure of myself but I powered through."