'DWTS'' David Ross' dance partner farts in his face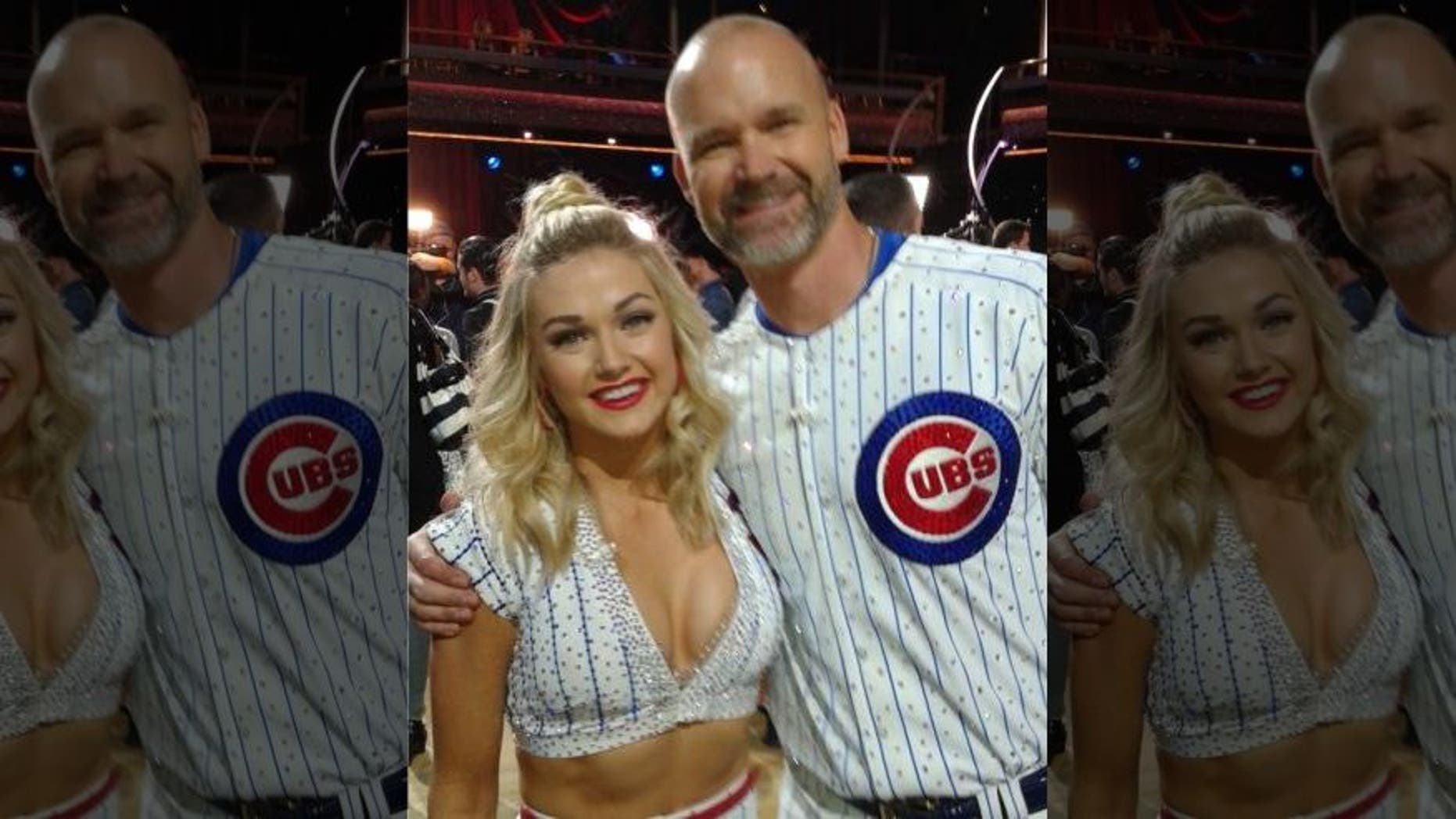 In one of the funniest moments ever on "Dancing with the Stars," David Ross' partner Lindsay Arnold farted in his face!
The dance pro accidentally let one rip in rehearsal as she did a cartwheel into his arms with her legs splayed wide open.
The former Chicago Cubs baseball player and Arnold dissolved in laughter, as the practice footage showed on Monday night's "DWTS."
After the show, Ross smiled to reporters, "I told her I'll never forget that moment…in my entire life. I'm appreciative of it."
He added, "We're all human. If you get grossed out about that, you're not being real with yourself. It made me laugh."
Arnold said in fact, the fart was so funny that it shut down their rehearsal that day.
"We were laughing and then trying to rehearse and just laughed and we were like, just go home, we're done for the day."
Ross, 40, and Arnold, 23, who are both married, explained backstage that a fart between them is no problem because they have become so close while doing the show.
"I spend more time with this guy than I do with my own husband and I'm sure he can say the same," said Arnold, who married her high school sweetheart Samuel Cusick in 2015.
"He doesn't spend as much time with his wife anymore," she commented of Ross' spouse Hyla, who has loyally supported his dream of competing on "DWTS" following his World Series win with the Cubs. Hyla and their kids were cheering Ross and his partner from the audience on Monday.
Arnold said of the baseball star, "We're always together. We're working hard which naturally makes you build a connection and when you fart in somebody's face, it automatically makes you best friends."
Father of three Ross has said since competing on the show, "I've [dragged] her all over the country so we're next to each other on planes and flying back and forth with my family. I feel like I have a fourth child in Lindsay so I'm going to put her on my taxes this year for sure."
On Monday, the athlete and Arnold earned a score of 32 for a science fiction themed salsa which thoroughly entertained the judges and "DWTS" audience. (They survived the double elimination show as Nancy Kerrigan and Nick Viall were the ones sent packing.)
When asked how he and Arnold always have fun together during the grueling show process, Ross laughed, "She farts on me! When in doubt."
On a more serious note, Ross said he's bonded with his partner as "we talk about everything under the sun."
Arnold added, "We've gotten so close to each other and I think even if we didn't want to have fun together, it would be impossible."
Ross said, "She's an open, honest person. I'm an open, honest person. We don't have a whole lot to hide."