Duchess of York Hires Stylist for Princess Beatrice After Royal Wedding Fiasco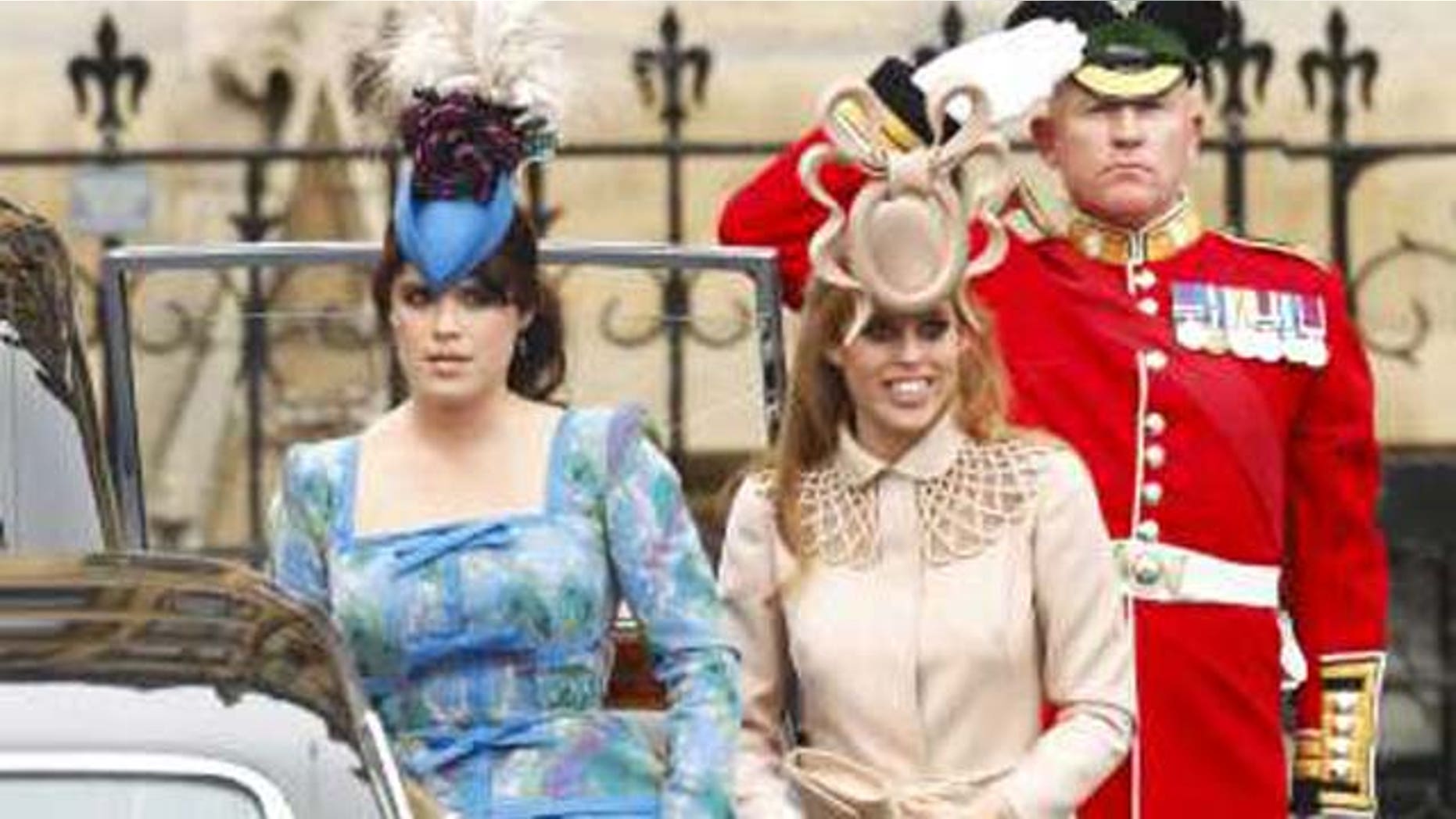 LONDON -- The Duchess of York enlisted a stylist to help her daughter Princess Beatrice after the headpiece she wore to the Duke and Duchess of Cambridge's wedding was ridiculed by the media.
In an interview released Monday, Sarah Ferguson told Hello! magazine that she blamed herself for her daughter's choice of headgear. "After the wedding hat thing, I realized that I wasn't there enough to go around the shops, so I pulled in the help of [stylist] Charlie Anderson for a few weeks," she said.
The peach-colored creation by designer Philip Treacy was compared to a toilet seat and a pretzel during television broadcasts of the royal wedding.
Ferguson was quick to point out that Princess Beatrice usually chooses her own clothes. "I think it is important that Beatrice doesn't get labeled as having a stylist because she doesn't have one," she said. "She has done it all herself and has immaculate good taste but she was working so hard to get her [undergraduate] degree that she didn't have time to go shopping."