Drew Barrymore and husband reportedly split after three years of marriage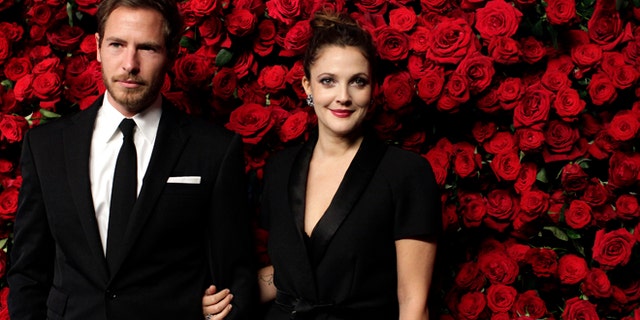 NEWYou can now listen to Fox News articles!
Drew Barrymore and her third husband, art consultant Will Kopelman, have split after three years of marriage, the New York Post has confirmed.

The couple, who have two little girls ages 3 and 1, have separated and plan to divorce soon, sources said.

"They've been having some difficulties, but they remain close for the sake of their kids," one source told the paper of the actress, 41, and Kopelman, 38, who is the wealthy son of former Chanel CEO Arie Kopelman.

Click here to subscribe to FOX411's YouTube channel

Another source added, "Drew had a very rebellious and wild childhood, with no family around her, and while she is a very different person now, and a great mother, some of that can stay with you."

It's the third failed union for the "E.T." beauty.

Her first marriage, at age 19, was to bartender Jeremy Thomas in 1994, and lasted less than two months. Her second, in 2001, was to comedian Tom Green, her co-star in "Charlie's Angels," and lasted five months.

On Friday, reps for Barrymore and Kopelman remained mum on the split.

But the actress posted to Instagram a photo of a new tattoo, on her on her right wrist, of her daughters' names, Olive and Frankie. "Getting a great little lifetime note on my arm," she captioned the snap.

Barrymore, who had a troubled childhood with two stints in rehab, told InStyle magazine last year about meeting Kopelman in early 2012, just four months before their wedding at her $6 million Montecito, Calif., estate.

"It was never really love at first sight. Will struck a lot of my pragmatic sides. He was someone who was always reachable on the phone, someone who was a classy human being, someone who has this incredible blueprint of a family that I don't have."
Click here to read more in the New York Post.