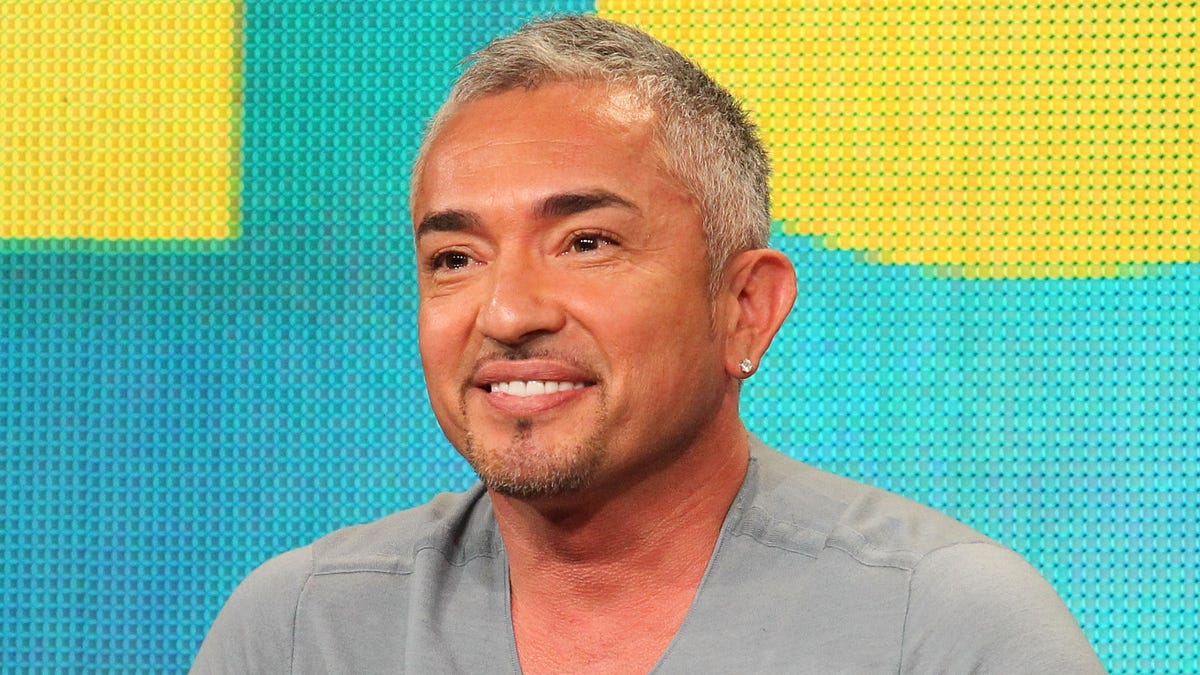 After his wife filed for divorce almost two year ago, Cesar Millán is finally a married man no more.
In the divorce documents, obtained by TMZ, Millan's financial situation with his now ex-wife is described in detail.
Earning an impressive $170,000 a month, the "Dog Whisperer" was ordered to pay his ex, Ilusión, a one time amount of $400,000 along with a monthly pay out of $23,000 for spousal support.
But because the couple have two children, sons Andre and Calvin, Millán must also pay an additional $10,000 every month in child support.
While Milan is losing a lot of money in a divorce, what he is gaining is media silence.
The divorce documents include a clause that stimulates that any "intimate, personal and/or private information about the other party ... including details of their personal and/or sexual relationships" must remain confidential.

This also includes any "photograph, film, videotape, recording" of Millán, "which is not commercially available."
Millán and his wife were married 18 years ago in 1994 before he became a household name as the "Dog Whisperer."
In June 2010 Millán announced his divorce. Details of the divorce later came out to show that Ilusión was seeking primary physical custody of their two boys, but that Millán would have visitation rights.
Most recently, Millán was part of Hispanicize 2012 in Miami, an event "focused on Latino trends and trendsetters in social media, entertainment, marketing and media."
Follow us on twitter.com/foxnewslatino
Like us at facebook.com/foxnewslatino