Discovery's 'Chrome Underground' exposes the dangerous side of vintage car hunting industry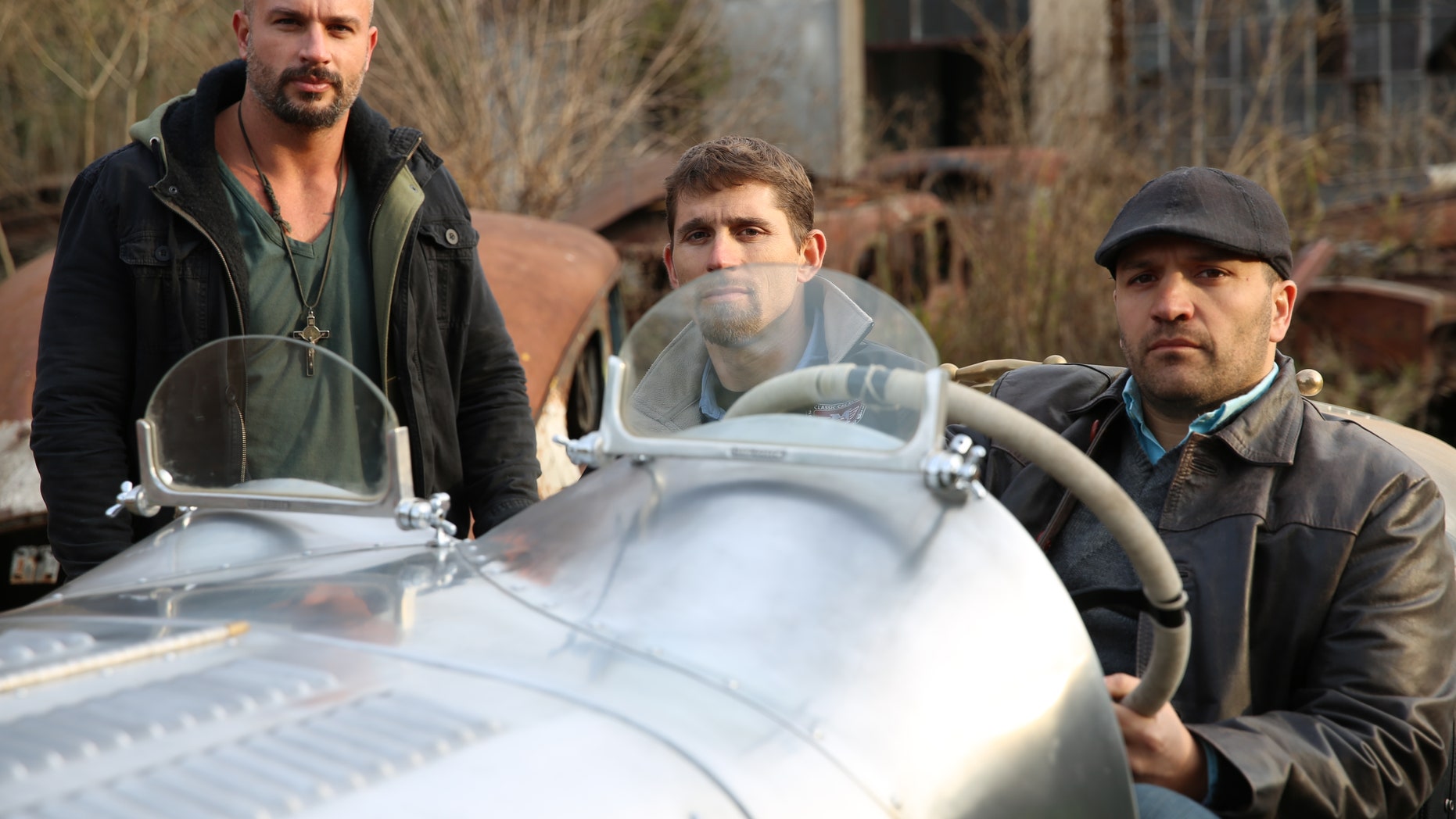 LOS ANGELES – There are car hunters, and then there are car hunters.
As chronicled in Discovery's new reality series "Chrome Underground," Texas-based car enthusiasts Yusuf Johnson and Antonio Burnet smoke the globe and hurl themselves into some of the world's most dangerous and lawless locations in the search for rare, vintage cars seized by the local underworld amid the competitive $8 billion a year industry.
There's a lot of money to be made, but a lot at risk too. As a result, the guys hired Andrew McLaren, a former elite anti-terrorism Marine, who helps them hunt down and smuggle the hidden treasures back to the United States.
Each week, audiences are privy to a vehicle search in a new and dangerous place – confronting everything from the cartels of Argentina to the favela gangs of Brazil.
"We were in Brazil, which is typically more dangerous than Mexico when it comes to the astounding amount of murders, and one car gets stolen every three minutes," McLaren told FOX411. "And then in Argentina you're dealing with cash, counterfeits and the mafia. But the hairiest situation I found myself in was in Mexico. We were driving these flashy cars around and we drew a lot of attention – driving a $350,000 Cadillac convertible through a really poor ghetto with the high-risk of getting carjacked."
Hence McLaren's experience in covert operations proves central to the story, employing tactical initiatives and dreaming up smart solutions to get the high-priced cars home without criminal intervention.
"It's a combination of 'Indiana Jones' and 'Fast and Furious.' We're after treasure. We're not just after regular cars like ordinary Ferraris and Lamborghinis, we want the cars that nobody has seen," McLaren stressed. "We're after the rarest of the rare."
And even though the business dealings are ultimately in the hands of Johnson and Burnet, McLaren isn't complaining.
"I do love cars, like convertibles," he added. "But I think I am really just into cars because girls like nice cars."
"Chrome Underground" premieres Friday, May 23 on Discovery Channel.
Follow @holliesmckay on Twitter