Discovery Channel plans scripted series plus 'Deadliest Catch' spinoff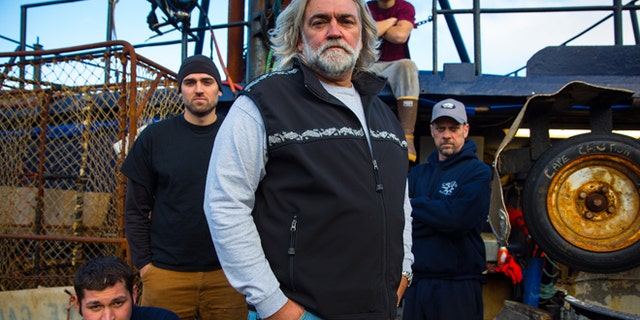 Discovery Channel took the wraps off 20 new series and 22 returning series on its 2016-2017 primetime programming slate today, including target launches two new scripted efforts: its miniseries "Harley And The Davidsons" and "Manifesto," the previously announced project about the Unibomber investigation from Kevin Spacey and Dana Brunetti's Trigger Street.
New series include the Deadliest Catch spinoff "Deadliest Catch: Dungeon Cove," "Sacred Steel" and the globe-trotting survivalcompetition series "The Wheel." Also in the mix is "Cooper's Treasure," a documentary about the quest to find a secret treasure based on the research of astronaut Gordon Cooper.
The network also announced the launch of "Discovery Impact," an anthology series that will focus on man's impact on the environment, which comes on the heels of the success of the network's global bow of its documentary "Racing Extinction."
In addition, it unveiled Seeker, a video network with more than 250 videos premiering every month with socially driven content targeting millennials. Supported by a marketing campaign, including cross-promotion from its sister linear network, it will feature daily episodes of established franchises, web documentaries and live online events.
The new and returning shows from Discovery Communications' flagship channel were unveiled during parent Discovery Communications' upfront presentation today in New York, which featured upcoming slates from Discovery's sibling networks TLC, Investigation Discovery, Animal Planet, Science Channel, American Heroes Channel, Destination America and Velocity. In addition to TLC, among the highlights:
Investigation Discovery's slate of 13 new series and 16 returning shows includes "OJ Is Innocent," a six-part docu-series narrated and exec produced by Martin Sheen that offers alternate theories to the crime; "People Magazine Investigates," featuring crime stories from the magazine.
Science Channel, coming off its highest-rated quarter ever in key demos including adults 18-49, announced the return of "Punkin Chunkin" and new competition series "Search For The Next Mythbusters," which is intended as a reboot of the popular Discovery Channel series with the eventual new hosts.
Animal Planet unveiled Animal Planet Presents among its new programming showcase specials and documentary films.
Related stories:
Discovery's David Zaslav Made $32.4M In 2015, Down 79.3%
Discovery Channel Orders 'The Wheel' Globe-Trotting Survival Series
Shark Week Dates Unveiled With Discovery Channel's Trippiest Promo Yet