Disaster In Philippines In Wake Of Monster Typhoon Prompts Latino Celebs To Get Involved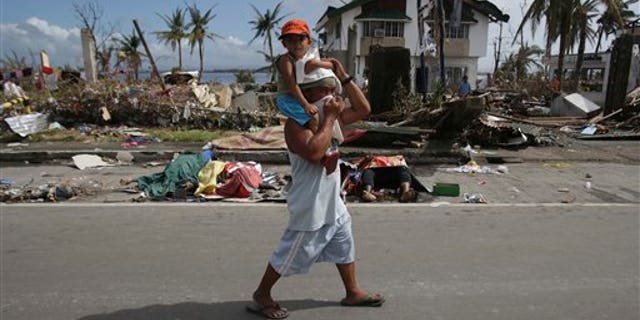 Typhoon Haiyan roared through the central islands of the Philippines, causing mass devastation and wiping out entire cities and towns.
In the wake of the islands' strongest typhoon on record, some officials estimate that 10,000 or more people have been killed by the storm, washed away by the churning waters that poured in from the Pacific or buried under mountains of trash and rubble.
The country now faces a daunting relief effort for food, water and medicine. The Obama Administration, the United Nations and countless countries have pledged air to the devastated county.
Several Latino celebrities took to social media to offer condolences, asking their thousands of followers for donations and prayer:
The Associated Press contributed to this report.
Follow us on twitter.com/foxnewslatino
Like us at facebook.com/foxnewslatino