Did Snooki's Ex Emilio Masella Leak Nude Pics?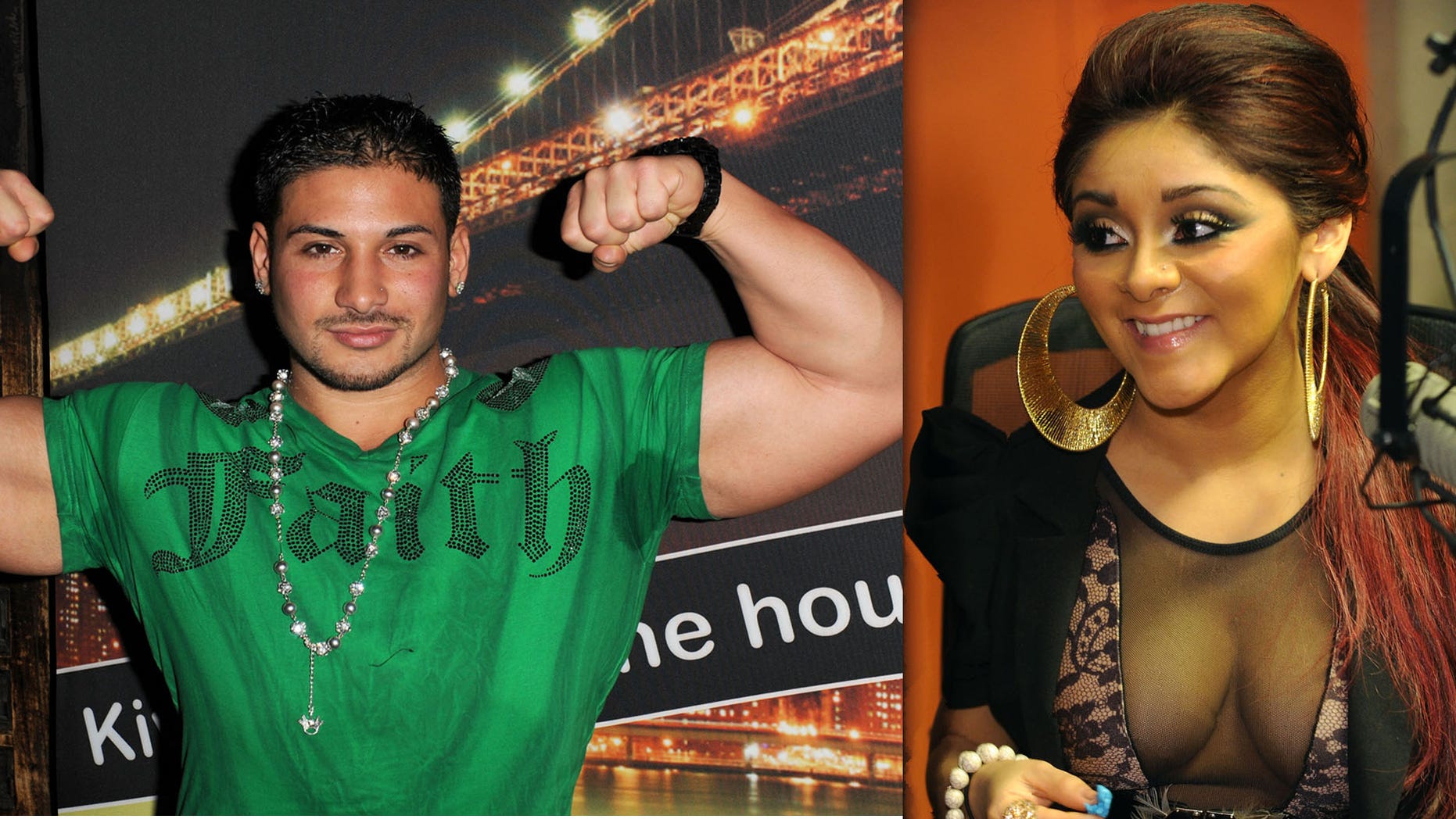 So who's to blame for leaking Snooki's nude pics?
Fingers are pointing to her ex, "Jersey Shore" star Emilio Masella, who so far has denied all accusations of exposing Snooki's derriere, among other things, online.
TMZ is reporting that Masella claims he didn't see the snapshots of Snooki in the buff until the news broke online yesterday.
The reality star's private photos of her were leaked online, gossip site GossipCop.com  is reporting.
The photos of the Jersey Shore star, which were taken before Nicole "Snooki" Polizzi was preggers, show her topless and in her birthday suit as she makes sexy faces.
The entertainment site says it's unclear who leaked the photos, but Snooki is not happy about it.
"Clearly these are old and personal photos that were not meant for the public," Snooki's rep told GossipCop.com.
"It's a shame someone decided to leak them for obvious personal gain."
In the shots Snooki is seen fondling herself and modeling in barely-there shorts. She also models in a robe with nothing underneath, showing off her… um, assets.
Masella tells TMZ the shots of his ex in the buff don't bother him one bit.
"I honestly don't care," Masella told TMZ. "I'm trying to get rid of trash in my life ... I'm done with her and moving on with my own career."
OUCH!
Snooki is Chilean but was adopted by a New Jersey family at a young age. She rose to fame on MTV's reality show "Jersey Shore" for her partying ways.
The reality TV star is engaged and pregnant with boyfriend Jionni LaValle.
"I know he's the one," Snooki told People magazine earlier this year.