Dennis Quaid's wife files for divorce, report says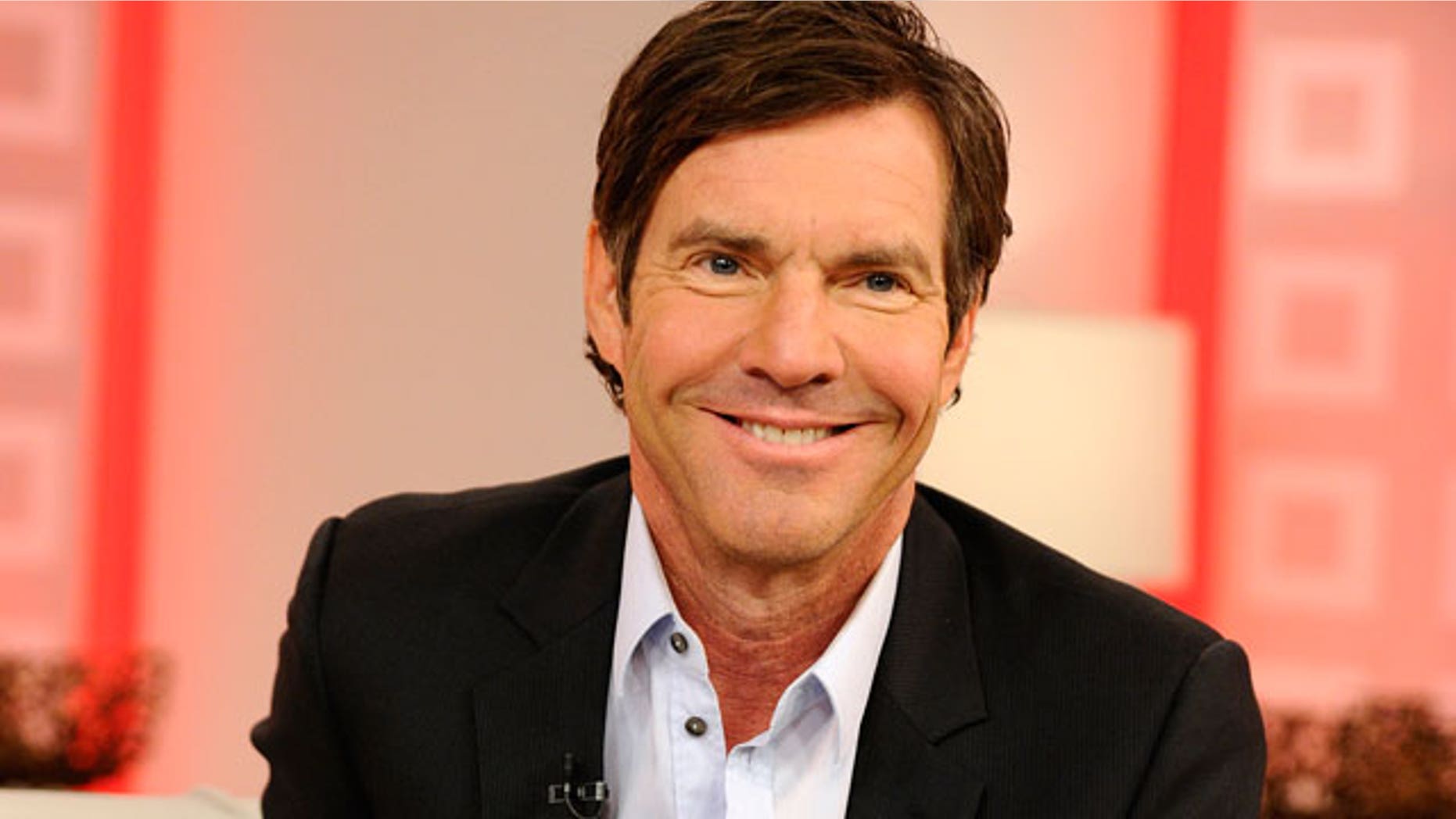 Dennis Quaid's wife has filed for divorce from the actor after eight years of marriage, citing a "conflict of personalities," according to a report from TMZ.
According to court documents obtained by the website, Kimberly Buffington-Quaid's marriage to the "Any Given Sunday" star had become "insupportable because of discord or conflict of personalities."
Buffington-Quaid, a former Texas-based real estate agent, has asked for the couple's community assets to be fairly divided while the actor has said in court documents that his soon-to-be ex-wife should get nothing.
Buffington-Quaid also requested spousal support and for Quaid to pay any attorney's fees she may incur in the divorce proceedings.
The couple is currently under a judge's order not to say anything "vulgar, profane, obscene or indecent" to each other, according, TMZ said.
Under a temporary custody order that covered last weekend, both Kimberly and Dennis received time with their twin children.
The twins garnered headlines in 2007 when they nearly died after the medical staff at the Cedars-Sinai Medical Center in Los Angeles mistakenly gave them a massive overdose of the drug Heparin soon after their birth.
The twins, now four years old, fully recovered from the health scare.
The temporary order also handed Kimberly possession of the couple's main home and their Mercedes while Dennis has access to their Cadillac Escalade and their condo.
The two were married in 2004. Dennis Quaid's previous marriages to actresses P.J. Soles and Meg Ryan both ended in divorce in 1983 and 2001, respectively.
NewsCore contributed to this report.