Dennis Quaid Calls for an End to Medical Errors That Nearly Killed His Twins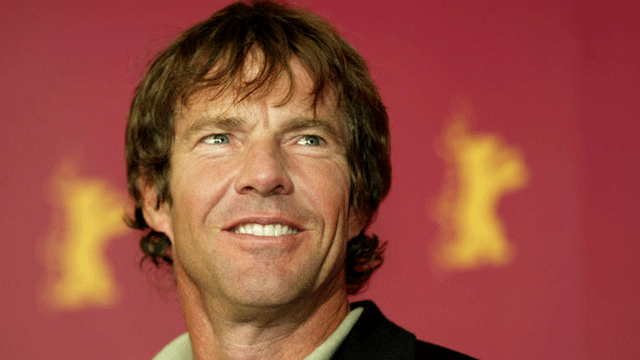 NEWYou can now listen to Fox News articles!
WASHINGTON – Dennis Quaid's newborn twins nearly died after a medical error at a hospital. By telling their story, he hopes to help prevent the same thing from happening to anyone else.
In 2007, while they were at Cedars-Sinai Medical Center in Los Angeles, Thomas and Zoe Quaid were accidentally given an overdose of the blood thinner heparin.
In a recent interview with the Associated Press following a speech to the National Press Club in Washington, Quaid said, "There were 41 hours where their lives were in the balance." He said it was the most frightening day of his life and left him and his wife, Kimberly, in "shock, anger and confusion."
Quaid, 56, found out that medical mistakes like the one that happened to his twins in the Los Angeles hospital are a widespread problem.
He added, "This is preventable error."
One solution, said Quaid, is to raise awareness. Even many health care leaders are not aware of how big the problem is, he said.
Quaid believes the health care industry should be more like the airline industry, which he said is "kept on its toes" by the National Transportation Safety Board. The NTSB has helped make flying safer than walking, said Quaid. He said the same thing can happen in health care.
Quaid has produced and narrates a documentary about medical mistakes called "Chasing Zero: Winning the War on Heathcare Harm." It will air on the Discovery Channel April 24. Quaid hopes the documentary will hit viewers in an emotional way.
"If you hit them in the heart, it sets the hands to work," he said.
Meanwhile, two and a-half years after the overdose, Quaid said his twins have "apparently no ill effects" from their ordeal.
"We were really lucky to have a happy ending," he said.
Documents became public last June, showing Quaid and his wife had agreed to a $500,000 settlement with the hospital.