Demi Moore's daughters mulling a restraining order against her, report says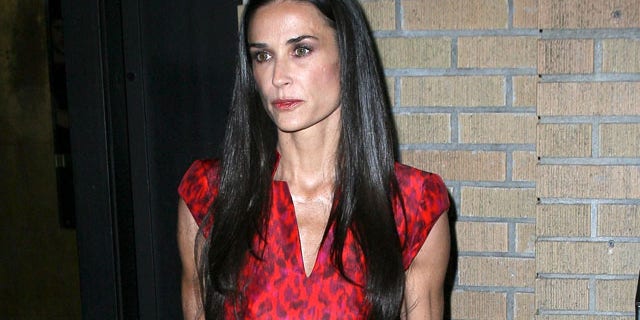 Demi Moore's daughters are reportedly considering getting a restraining order against their mother to stop her from trying to contact them, according to RadarOnline.com.
"Rumer, Scout and Tallulah are seriously considering taking out a restraining order against Demi to stop her from contacting them," a source close to the family told Radar. "They made it clear to her weeks ago that they do not want to talk to her right now but she is still trying to contact them."
Moore has reportedly been begging her children to speak to her, but they have refused.
Click here for more Demi photos from X17 Online.com
"Demi has been calling them incessantly and emailing them, leaving them tearful messages and begging them to call her and the girls are sick of it," the source said. "It is a really drastic measure and not something they are considering lightly but they just feel like they want some peace and quiet."
Moore has gone back to work and is trying to "hold herself together," but is facing "a really tough time" following her recent stint in rehab, her divorce and her daughters refusing to speak to her, Radar reports.
Click here for more from Radar Online.