Demi Lovato & Wilmer Valderrama Breakup, Insider Confirms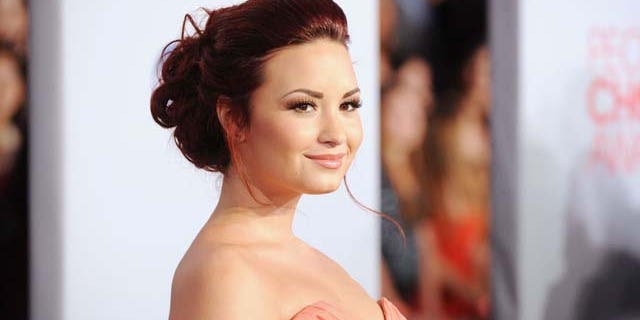 The rumors may be true after all. Actress/singer Demi Lovato and actor Wilmer Valderrama have broken up, the New York Daily News reports.
An insider and close friend of Lovato tells the newspaper that the on-again-off-again couple called it quits "three weeks ago," around the time rumors were going around that Lovato was newly single.
Demi Lovato is One Gorgeous Latina
The friend told the New York Daily News the split was a "mutual decision," although rumors are still swirling that the 12-year age gap contributed to the breakup
Lovato, 19, opened up about her juicy relationship with Venezuelan hunk Wilmer Valderrama, 31, in Elle magazine's latest issue last summer.
Sofía Vergara Works Hard to Look Good
The former Disney starlet kept "a 13-month, on-and-off relationship with 31-year-old Wilmer Valderrama," the magazine reported, while she was dealing with her eating and bipolar disorders in rehab.
Lovato also spoke about punching her former backup dancer, Alex Welch, last year while on a flight to Perú. The alleged assault happened while she was breaking up with boy band singer Joe Jonas.
Lovato and Valderrama were careful to part ways secretly, although Lovato fired off some suspicious tweets about love two weeks ago.
"The smartest thing a woman can ever learn is to never need a man," Lovato posted on her Twitter account. Since then, it seems like Lovato deleted the comment.
On Saturday, the "Give Your Heart a Break" singer said she was taking a "Twitter break" to avoid getting herself in more scandals.
"I just get myself in trouble," she posted. "It's for the best."
You can reach Alexandra Gratereaux at: Alexandra.Gratereaux@foxnewslatino.com or via Twitter: @GalexLatino
Follow us on twitter.com/foxnewslatino
Like us at facebook.com/foxnewslatino