Demi Lovato: 'I Want to Be Married With Kids in 10 Years'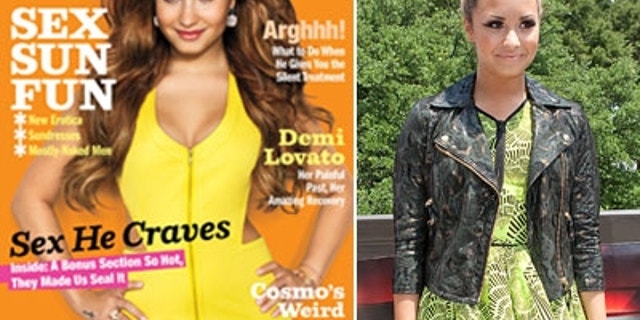 It looks like Demi Lovato wants more than just a successful music career.
In the July issue of Cosmopolitan, the 19-year-old "X Factor" judge revealed that she wants a husband and a family — in 10 years.
Demi has dated the likes of pop star Joe Jonas, 22, and "That 70′s Sho"w actor Wilmer Valderrama, 32, but what are some qualities she looks for in a guy?
The "Give Your Heart a Break" singer revealed:
In late 2010, Demi was admitted to a treatment facility to deal with an eating disorder, and other destructive behavior, then was later diagnosed with bipolar disorder. Demi told the mag that she was "relieved" to learn she had the disorder, elaborating:
It looks like Demi will be able to keep plenty busy, as she just joined the star-studded, season two "X Facto"r judging panel with Britney Spears, along with veterans Simon Cowell and record exec L.A. Reid. The quartet will spend their summer touring the country trying to find music's next big star, with episodes of the show airing this fall on FOX.