'Dancing With the Stars' Season 25 winner revealed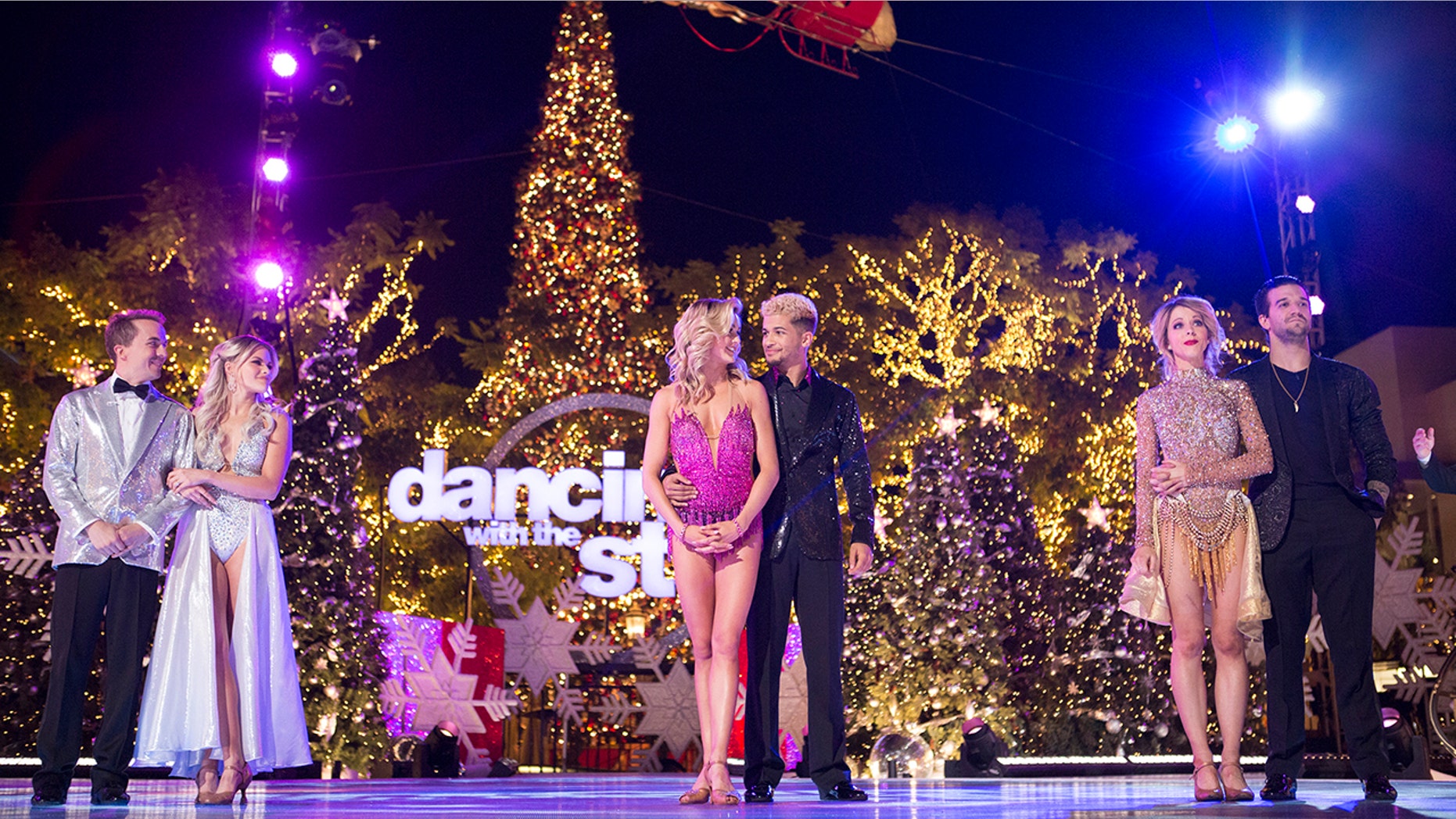 There was no upset on the "Dancing with the Stars" grand finale on Tuesday night.
"Hamilton" singer/actor Jordan Fisher has been the favorite all season and he kicked it into even higher gear on the last week with partner Lindsay Arnold to take the special silver 25th anniversary edition mirror ball trophy.
Violinist Lindsey Stirling finished second and former "Malcolm in the Middle" star Frankie Muniz was third.
After the show, Fisher told Fox News, "There aren't words that you can use to express [how it feels to win]. I mean, it's something about putting 12 weeks of work and time and energy and blood and sweat and tears into something and getting rewarded for it. The mirror ball is amazing. This is so freakin' cool."
His partner Lindsay Arnold, who finished second last season with baseball player David Ross (as football star Rashad Jennings won) said, "This feels beyond anything I ever imagined. I've come close and to finally take it with Jordan means more than I can even say."
Fisher and Arnold both said they'll put their trophies on the Thanksgiving table at home!
The two became close friends and Fisher said, "The coolest part is getting what we got to establish—a bond and a trust and a love for each other that exceeds so much in life."
They said their significant others helped them in the journey.
Fisher said of his girlfriend Ellie Woods, a student, "She's freaking out right now, 2,000 miles away, buried in books at the moment" but he was thrilled "being able to have somebody that you love and that loves you and can accept all of the things that you have to give them after a long hard day of rehearsal." 
Arnold shared, "My husband jumped on the stage as soon as we won and gave me the biggest hug. He's the backbone to everything I do."
The two overcame injuries as Arnold hurt her knee and Fisher wound up with an eye cornea problem. But they recovered to get perfect scores for four dances over two days to end the show.
Next, Fisher will go on the "Dancing with the Stars" tour with his partner.
"We still get to dance together," Arnold said after the show. "For 11 weeks, we're on the road and now we're dancing for fun. We're not getting judged [or] scored."
But on Tuesday, the final three competitors were scored for the last time and Fisher came up perfect with a repeat performance of his samba with Arnold from week two.
Later, for the "fusion challenge," the two did a salsa/Paso Doble mix that got another flawless 30 mark and had judge Len Goodman raving, "You are the most complete male celebrity ever on 'DWTS.'"
YouTube violinist sensation Stirling and Ballas also received perfect scores for their two dances.
Before the first one, Stirling and her mother discussed her past struggle with anorexia for the first time on "DWTS." Stirling, who overcame her eating disorder, recalled on camera, crying, "It was the darkest time of my life," and said she turned to her Mormon faith to get back her feeling of self-worth.
Underdog Muniz (with partner Witney Carson) became a fan favorite with his enthusiasm for being on "DWTS," and emotionally revealed his memory loss during the show.
But his dance skills weren't up to the other two finalists, and he finished third after performing a repeat of his Argentine tango from Disney night and a foxtrot/tango fusion, for scores of 30 and 28.
Muniz suffered traumatic brain injury after he became a car racer and was in a 2009 crash. He had to give up the dangerous sport, and told the cameras "DWTS" came along at just the right time.
"It's the first time in a really long time I put myself out there," the teary-eyed former child sitcom star said.
Muniz loves the show so much he'll be joining Fisher and his pro dancer Arnold on the upcoming "DWTS" tour which will travel to cities across the country.
At the end of Season 25 on Tuesday night, hosts Tom Bergeron and Erin Andrews announced that the spring season of "DWTS" will be a mini four week "all athletes" edition.