'Dancing With The Stars' recap: Rumer Willis rules with perfect scores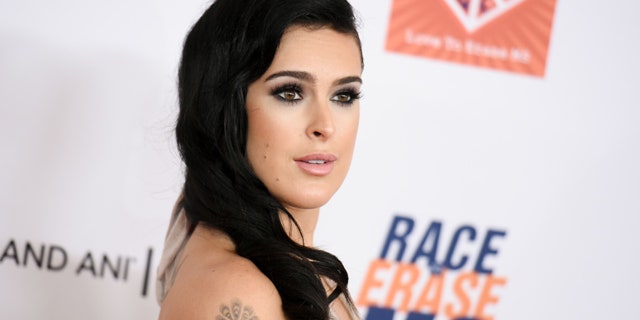 Rumer has it!
Well, not the "Dancing with the Stars" mirror ball trophy—yet.
But Rumer Willis made a strong case that she deserves the top prize by getting perfect scores for two dances on "America's Choice" and "Trios" night during Monday's week eight of competition.
That gave her 80 out of a possible 80 points on a show in which fans gave input on the music, costumes, and tone of all the routines.
Willis and partner Val Chmerkovskiy flawlessly executed a rumba before Rumer pulled off a Pasodoble trio dance with pro Artem Chigvintsev that had the judges raving about her classic artistry.
After the show, Willis told FOX411 getting perfect scores "was awesome. I really wanted us to have a comeback this week, not just with the scores but just how we felt after our dances."
The dance pair's triumph was unexpected after rehearsal footage showed Chmerkovskiy shedding tears following last week's show – which was a low point as they landed in the bottom two (Willow Shields went home instead) and Willis suffered whiplash when her dance pro dipped her.
Chmerkovskiy told reporters, "Most of the stress comes from my own insecurities and doubt in myself ... [I felt] I was jeopardizing this beautiful girl's season."
Musician Riker Lynch came closest to Willis, scoring 78 out of 80 points, while gymnast Nastia Liukin also looked strong, scoring a combined 76 out of 80.
With her partner Derek Hough still injured, Liukin danced with Sasha Farber for the second straight week—but Hough made cameo appearances in the two routines, doing what he could.
Hough, who suffered a broken toe and sprained ankle two weeks ago, told reporters after the show, "I can't dance really. If you watch, I wasn't really dancing. I was just stepping gingerly while she did amazing stuff."
Hough told FOX411 he wasn't sure when—or if—he'll be able to be Liukin's full-time partner again.
"My heart is like, 'Come back tomorrow, let's go!' But I gotta be smart ... I don't want to inhibit her performance if I have to dance gently and timidly."
Liukin was shown snapping at Hough in rehearsal footage, but she explained backstage the moment was overblown on TV: "All week we have been giggling and laughing ... the last five minutes, I was exhausted."
With a double elimination set for Tuesday night, the three low scorers--Robert Herjavec, Noah Galloway, and Chris Soules--have the most reason to worry.
"Shark Tank" star Herjavec, who earned 62 out of 80 points, was at the bottom and sighed backstage to reporters, "I'll admit, it was a little frustrating ... I don't want to go home."
However, Herjavec, who is rumored to be dating partner Kym Johnson off-set, did cause a stir by kissing her during their sexy contemporary dance.
"I wanted to see how it felt in the moment," Herjavec told reporters.
War veteran Galloway and partner Sharna Burgess received 63 from the judges and said he was "very nervous" about elimination night but added, "If they say we're going home, I won't start throwing things around, grabbing chairs and punch[ing] one of the judges but I will be very happy with how things went. I didn't expect to get this far."
Chris Soules, who scored a 64 for his two dances with Witney Carson, said, "There were some things I could have done better ... the scores I thought weren't the greatest but hey, I just hope I'm here for another week."