'Dance Moms' star Abby Lee Miller shares graphic photo following 'emergency surgery' on her back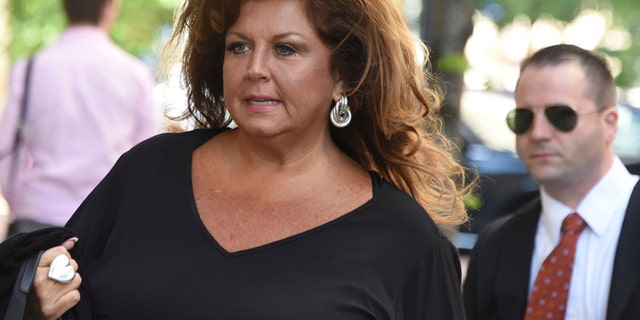 Former "Dance Moms" star Abby Lee Miller is further sharing her medical journey with her fans on social media. Her latest reveals that she's on the road to recovery after undergoing a second "emergency surgery" on her back.
Miller posted a graphic image of the post-surgery scar on her back on Saturday, complete with stitches. In her caption, she gave a message of optimism while simultaneously lamenting the slow progress she feels she is making.
"After the 2nd surgery, My back is finally on the mend. I just wish the top section & bottom would hurry along too!" she wrote in the image's caption. "I had 52 staples perfectly aligned and now a bunch of crazy stitches are holding my neck & lumbar region together!"
The recovery photo comes not long after the 51-year-old shared a similar image on Instagram from inside the hospital where she revealed to fans that doctors thought it would be a good idea for her to undergo a second emergency surgery after being diagnosed with Burkitt lymphoma in April.
"After another 2 hour MRI this morning, the pros thought I needed one more quick little emergency surgery!" Miller captioned a picture of her arm in a hospital bed, complete with admission bracelets and an IV port. "Ugh! I'm in recovery now and texting so everything must be ok, just hiccups in my plans! I'm on a tight schedule; shooting two projects and I need to get out of here and on with my life!!! Please keep me in your prayers. I'm grateful for all the well wishes!"
Prior to that, the star, who was recently released from prison, posted a different hospital selfie revealing the diagnosis.