Daddy Yankee on Puerto Rico Crime: I Don't Feel Safe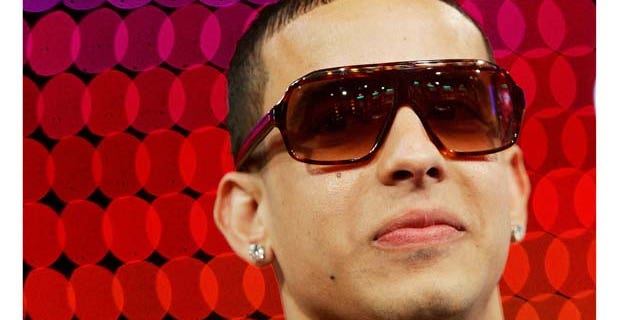 Reggaetónero Daddy Yankee says he feels unsafe in his native country Puerto Rico due to the increased crime rate, Primera Hora reports.
Daddy Yankee, whose real name is Raymond Ayala, believes anyone living in la isla del encanto is a potential victim.
"A few years back one felt safer but not anymore," Daddy Yankee told Primera Hora. "Here [in Puerto Rico] the government has lost the ability to protect the citizen."
"We are all exposed," he added. "All on the same boat."
Last month the tally of violent deaths on the island reached 1,130, two days before the close of the year, a figure that has broken crime records.
The death toll for 2011 indicates that Puerto Rico during the course of the year has experienced almost three violent deaths per day.
The latest victims of this ongoing spiral of violence were three men between the ages of 21 and 30 who were shot to death early Thursday morning in a San Juan public housing project.
Daddy Yankee says he hopes neither he nor his loved ones are ever targets.
"Unfortunately, it's a big reality check," added the "Lovumba" singer.
The "Big Boss," as he calls himself, finds it interesting that many websites devoted to reporting tragic celebrity deaths have erroneously confirmed his death on multiple occasions.
Leovigildo Vázquez, Puerto Rico's assistant police director, recently announced that the murders of three men in the capital were linked to drug trafficking, which is the cause of about 50 percent of all violent deaths in the U.S. commonwealth.
As of October, the problem has escalated to the point where defendants in violent crimes committed with firearms are being tried in U.S. federal court.
In Early December, Pedro Pierluisi, Puerto Rico's resident commissioner in Washington met with U.S. drug czar Gil Kerlikowske to ask for an increase in police pressure on drug trafficking on the island.
You can reach Alexandra Gratereaux at: Alexandra.Gratereaux@foxnewslatino.com or via Twitter: @GalexLatino
Follow us on twitter.com/foxnewslatino
Like us at facebook.com/foxnewslatino