Wrestler Chyna, D-Generation X announced for WWE Hall of Fame Class of 2019
The WWE Hall of Fame announced on Monday its first inductees into the Class of 2019. The popular group known as D-Generation X, made up of wrestlers Triple H, Shawn Michaels, Road Dogg, X-Pac, Billy Gunn and, most notably, Chyna, are set to be enshrined in wrestling history.
With D-Generation X's over-the-top antics and penchant for controversy, the group helped propel professional wrestling into the mainstream in the 1990s, when the World Wrestling Entertainment (WWE) was known as the World Wrestling Federation (WWF).
The iconic group, notorious for its infamous "crotch-chops" and "suck it" catchphrase, was a cornerstone of WWE's "Attitude Era" and left an impact so remarkable that its effects are still felt today. At the peak of the "Monday Night Wars," in which WWE and former competitor WCW battled for ratings supremacy, D-Generation X allowed for WWE to maintain high ratings with their boisterous attitudes and thrilling matches.
NEW VIDEO REVEALS CHYNA WANTED TO APOLOGIZE TO WWE
"I think it's the most meaningful for us all to go in together and to be recognized together," Triple H told ESPN.
Over the past decade, Paul Levesque, better known to fans as Triple H, gradually stopped wrestling full time in exchange for a backstage role in which he serves as the executive vice president of talent, live events and creative for WWE as well as the founder of NXT. Critics and fans alike have given Levesque much praise for his handling of future talents in NXT as well as his vision for the future of WWE.
The biggest news coming from D-Generation X's induction announcement is the fact that WWE is finally inducting Chyna — an induction that fans have been clamoring for years. Chyna's presence completed D-Generation X, with her standout bodybuilder physique that put most of the men to shame. Standing at 5 feet, 10 inches and weighing 180 pounds, Chyna served as a henchman for D-Generation X and ultimately worked her way to becoming the first-ever female Intercontinental Champion.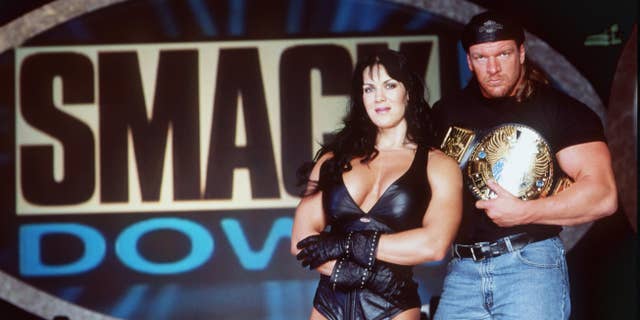 Chyna eventually left the WWE in 2001 and was never seen again on WWE television. She transitioned into acting, reality TV and the adult industry before tragically passing away from a drug overdose in April of 2016. With WWE's major push on women's wrestling, Chyna's induction comes at an appropriate time, as she is largely considered to have paved the way for women at a time when they were portrayed in scantily-clad outfits and thrust into overly sexual storylines.
"It'd be tough to pick a female that was more impactful on the business. She did something that was completely so out of left field that it wasn't even being considered when we first brought it up for her to come in," said Levesque. "I'm just happy that it's here. I'm happy for her family, the people that she was close to, that hopefully this is super meaningful to them. I know it would be to her. It's a great thing — very deserving."
CLICK HERE TO GET THE FOX NEWS APP
The WWE Hall of Fame 2019 ceremony will be held at the Barclays Center in Brooklyn, N.Y. on April 6, 2019.