Courtney Stodden: 'I don't agree' with Phil Robertson's child-bride comments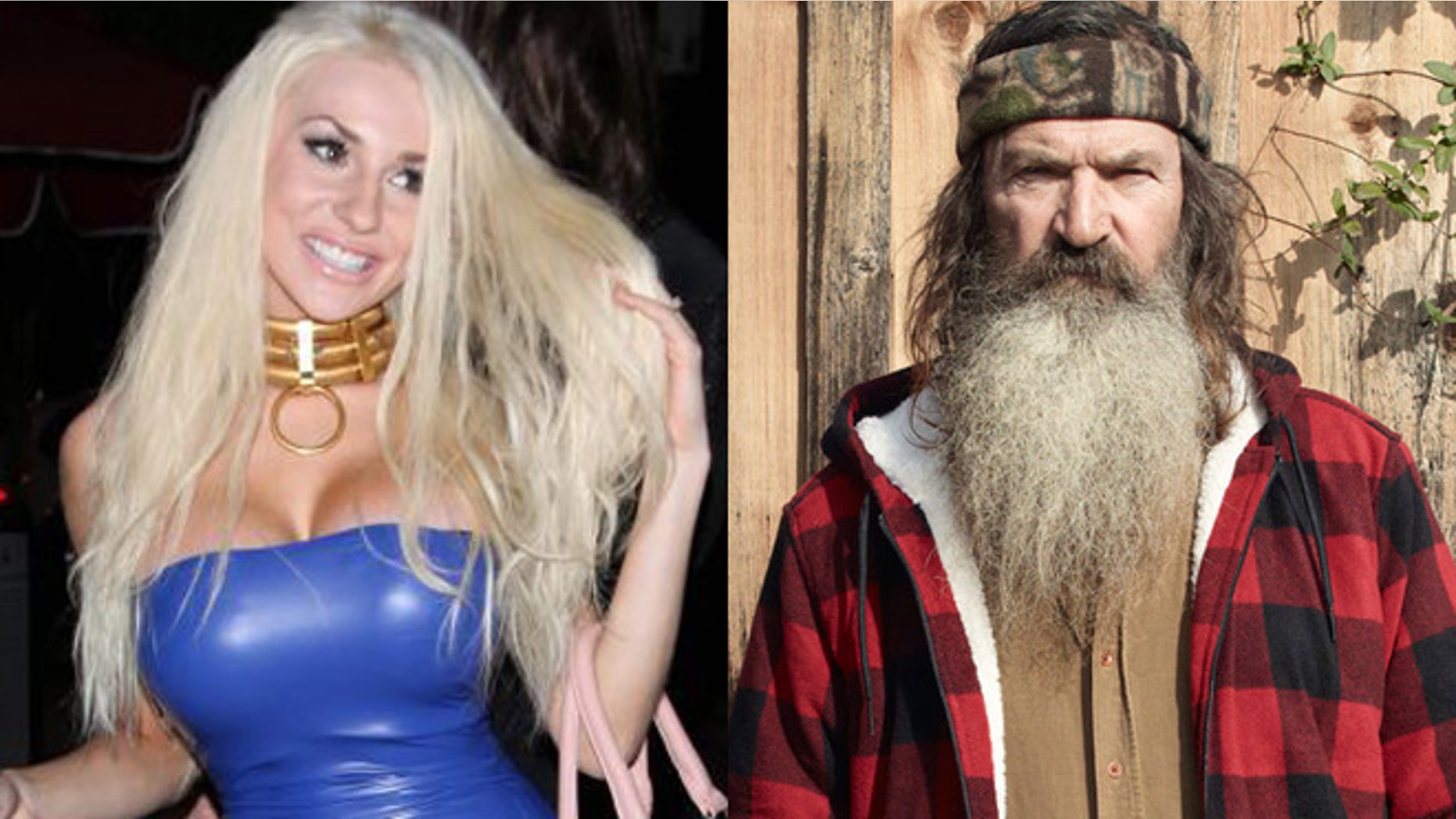 Child bride Courtney Stodden, who married actor Doug Hutchinson when he was 51 and she was 16, says "Duck Dynasty" star Phil Robertson's comments recommending marrying girls before they are the age of legal consent were way off base.
"I don't agree with Mr. Robertson," Stodden told FOX411. "I think people should marry who they love, and not marry based on age."
Robertson can be heard in a 2009 video, which surfaced in December, telling a crowd it's a good idea to marry girls when they are young.
Really young.
"You got to marry these girls when they are 15 or 16. They'll pick your ducks," he says.
Some Twitter users speculated that based on the crowd's laughter, Robertson may have been joking with his comments.
But Stodden's March-October relationship with Hutchinson turned out to be anything but fun and games for the bubbly blonde.
"Doug and I decided to separate and end our marriage because of the obvious," Stodden told FOX411 in November. "Our age gap of 34 years."
"I know I was quoted a couple years ago saying that age is just a number, but I mean, I guess to some people, it isn't just a number," she said. "Our 34-year age difference definitely played a huge major role in [our split]."
Another was Courtney's decision to have a breast augmentation.
"He wasn't such a huge fan of me wanting to get my breasts done," she told us. "I've only had my breasts augmented, that's the only surgery I've had, and he was so against it. We definitely didn't see eye to eye on that."
Robertson married his wife, Kay, when she was 16 years old, according to her bio on the family's Duck Commander website. They have been married 49 years.
FOX411's Sasha Bogursky contributed to this report.