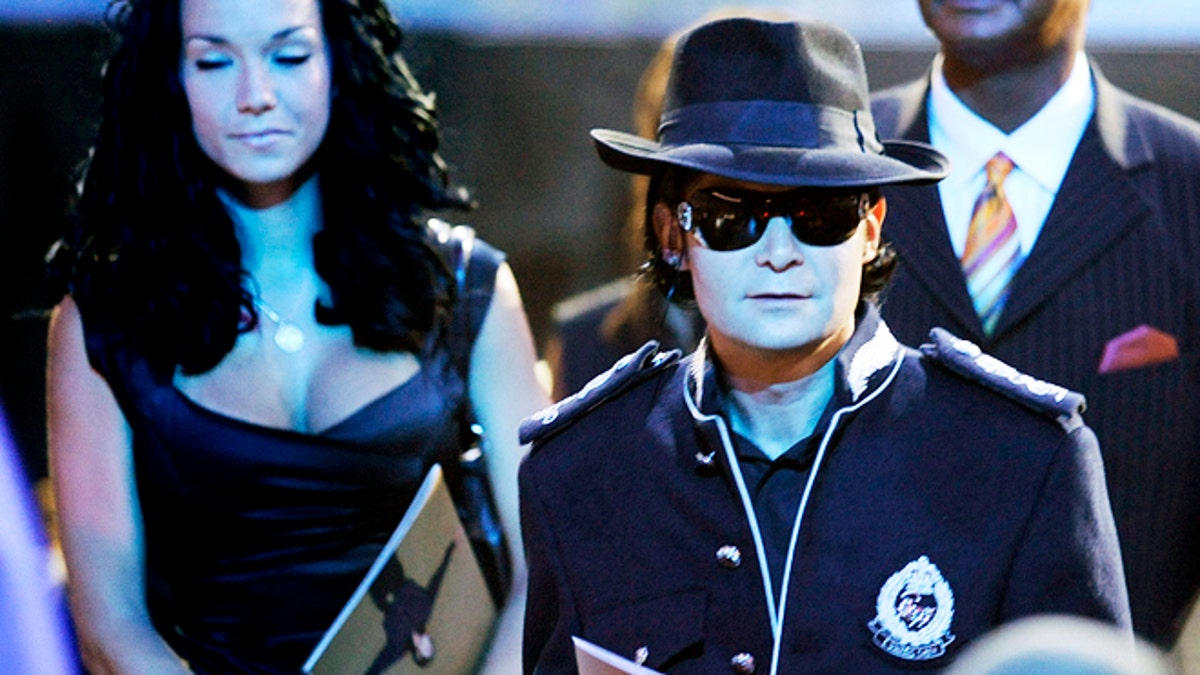 Corey Feldman played a song called "Go 4 It" on "Today" Friday, and many who watched it wish he hadn't.
Backed by his "Corey's Angels" all-female band (who may or may not have been playing their instruments), the former child star attempted to approximate the famous dance moves of his one-time pal, Michael Jackson.
Many of those who witnessed the performance reacted on social media with a mixture of disbelief, horror, and perplexion.
I thought we had seen Corey Feldman's rock bottom... I was wrong. It's going on now... #TodayShow

— Aaron Solomon (@asolomon6) September 16, 2016
A few, at least, were kinder in their assessments.
Here's the thing though, he's living his truth and putting it out there. We can judge, but it's more than most people do. #CoreyFeldman

— Paul Doucette (@RepairMethod) September 16, 2016