Cooking with 'Friends': Grandma Siegel's Stuffed Cabbage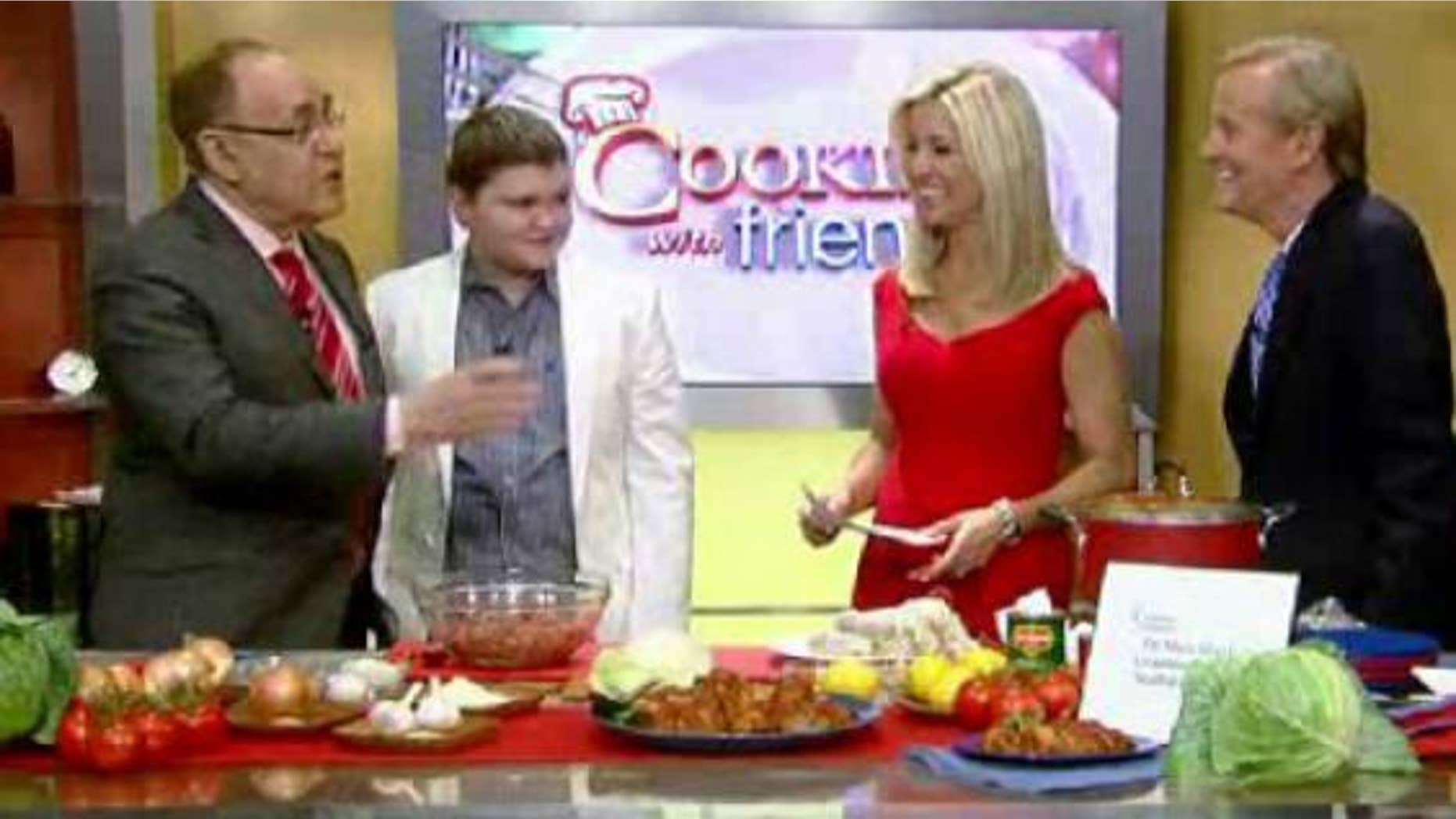 GRANDMA SIEGEL'S STUFFED CABBAGE
This recipe is perfect for Passover when made with matzo meal. You can also use minute rice instead of matzo meal.
Serves 6-8 people
Ingredients:
1 medium-sized cabbage
2-3 lbs. kosher ground beef or turkey
7 large cans of tomato sauce, preferably Del Monte
2 small cans of tomato paste, preferably Del Monte
Matzo meal or rice
2 eggs, stirred
Juice of 1 lemon
Small amount of brown sugar
Garlic powder
Onion powder
Instructions:
Fill a pot with water and boil cabbage until soft.
In a mixing bowl, mix meat with onion powder, garlic powder, eggs, matzo meal. Use 2-3 level tablespoons of matzo meal per pound of meat.
Empty tomato sauce, tomato paste, lemon juice, sugar into a large pot and stir while cabbage is being boiled.
After cabbage is softened, peel leaf and roll meat mixture in leaf. Use toothpicks to secure and place in pot.
Bring stuffed cabbage rolls to boil and simmer for two hours.