Cooking with 'Friends': Brian Kilmeade's Artichoke Pie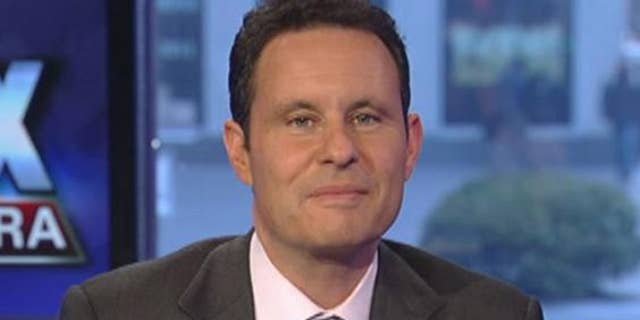 NEWYou can now listen to Fox News articles!
BRIAN KILMEADE'S ARTICHOKE PIE
Ingredients:
Frozen pie crust, thawed
2 slices pepperoni or salami, diced
1 can (or 1 package frozen) artichoke hearts, quartered
1 clove garlic, chopped
1 tsp. salt
1 tsp. pepper
4 eggs, beaten
¼ c. grated cheese
1 oz. mozzarella cheese, diced or grated
Instructions:
Preheat oven to 350°F.
If artichoke hearts are frozen, boil for 10 minutes and drain well on a paper towel. Double the paper towel and press hard to squeeze out the water.
Simmer artichoke hearts for 5 minutes in olive oil and garlic and drain again if needed. Combine artichokes and garlic with salt, pepper, beaten eggs, and cheese.
Line pie pan with pie crust and pour in artichoke-cheese mixture. Cover with top crust and bake for 45 minutes.
Watch the segment here