Comeback kid: Lyn Christopher owes album reissue to rappers sampling her song sans permission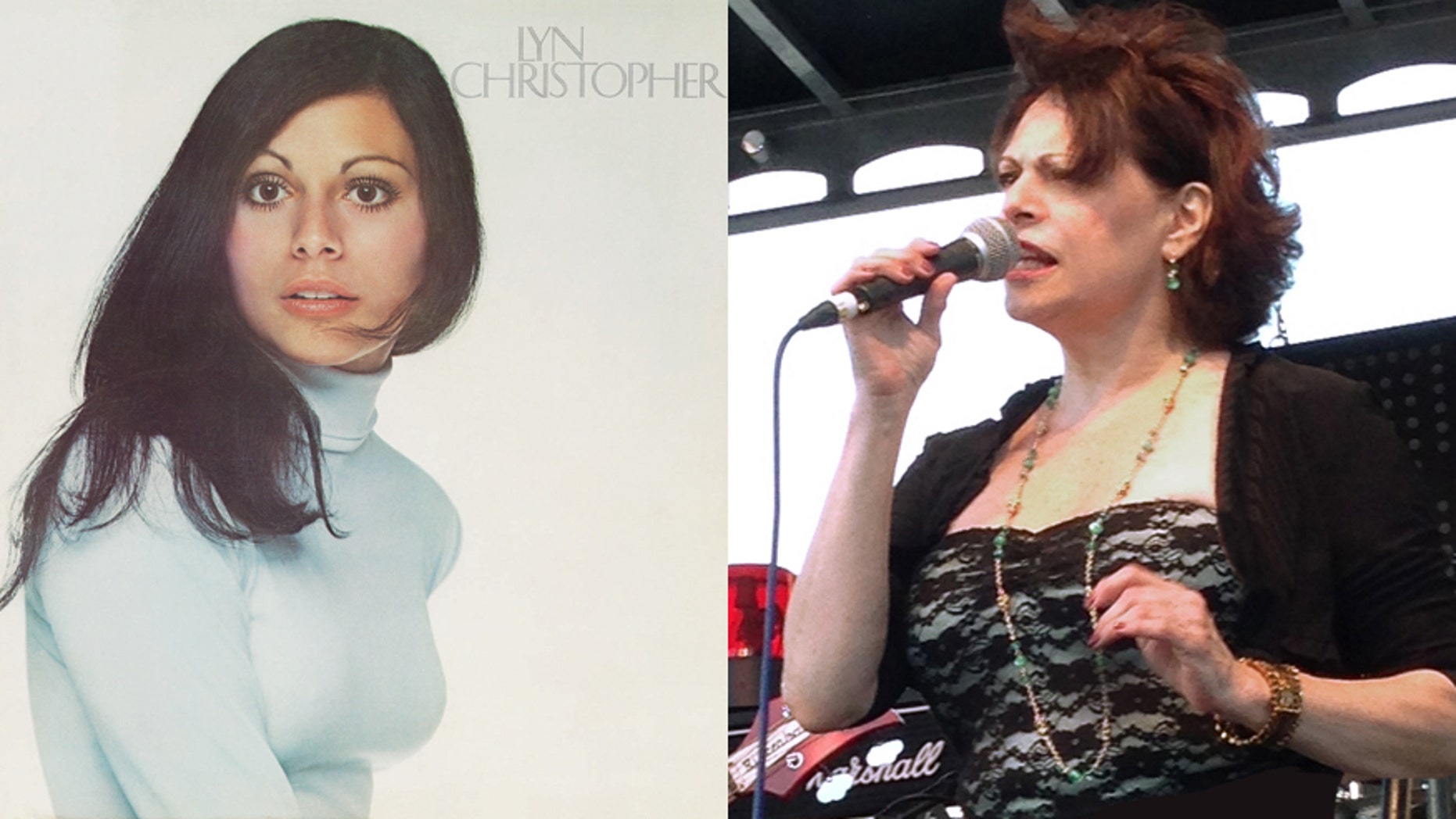 For a moment back in 1973, Lyn Christopher had it made.
Her self-titled debut album, with songs written by hit makers such as Neil Diamond and Randy Newman, was in record stores. Radio stations were playing her music. Two of her studio back-up singers, Gene Simmons and Paul Stanley, were about to become famous as members of the rock band Kiss.
A big-eyed brunette with a sultry-sweet voice, Christopher performed on "The Mike Douglas Show," a daytime talk and variety program watched by millions.
But in the decade of pet rocks and platform shoes, "Lyn Christopher," the album, came and went faster than a '70s fad. It dropped so far out of public view, the compact disc era would pass it by -- almost. One song, "Take Me With You," was sampled on a few rap tracks -- sometimes without legal permission -- in the 1990s and 2000s by hip-hop DJs who had found cut-out copies of the original LP.
Those samples, used legally by LL Cool J and without permission by other rappers, are one reason that Christopher is getting a second chance. On Tuesday, the only album she ever released goes on sale again for the first time in 40 years.
For Christopher herself, the bigger accomplishment may be that she lived long enough to see the day. A breast cancer survivor who also endured dashed career hopes, divorce and financial hardship, the Brooklyn native, born Linda Costa in 1949, told FOX411, "I'm still alive and kicking."
"It's just amazing how thing are reconstructing themselves all over again," she said from her home in upstate New York, adding quickly, "I don't know if I'm going to make any money from the [new] release of the album."
The reissue in digital format to e-tail outlets including Amazon, is part of a settlement that Christopher, 64, reached with the record company, Universal, over ownership of the music.
Christopher and a lawyer are still seeking royalty payments from rap producers who found her whispery vocal and the bumping bass line from "Take Me With You" so irresistible.
The album's 11 polished tracks still sound squarely aimed at a '70s pop audience. There's a touch of Barbra Streisand in her voice even when she's singing soft rock or light rhythm and blues. But the re-release coincides with growing notoriety for Christopher in rap circles, because of LL Cool J's song "Feel My Heart Beat," and in rock circles, because of Kiss.
The Kiss connection has landed her in the embrace of that band's still-active fan base. Last fall, Christopher appeared at a Kiss convention in New Jersey and also sang at the launch of a Kiss-themed sea cruise in Miami.
These are small wins for somebody who used to rub elbows with pop royalty. Christopher laid out a tale of tantalizing near-misses and personal setbacks that pulled her away from the life she had trained for since childhood.
Her record label, Paramount, was bought out and discontinued by another big label, ABC, just months after her album had hit stores. She recorded and submitted another album, but ABC rejected it.
Her husband at the time, a music-business executive who also served as her manager, was better at spending money than bringing it in, she said.
By the '90s, she was working at an insurance office in Manhattan. That's when she was diagnosed with breast cancer. Radiation and chemotherapy saved her life but took a toll on her health.
But she never stopped singing. There were gigs here and there at small clubs. She found a songwriting partner who's now her roommate. She still hopes for "something to get me back in the rhythm of show business."
"I keep trying to stay in the light," she said. "I'm trying to get healthy and get back on the stage where I belong."