Coldplay to Collaborate With Rihanna on Upcoming Album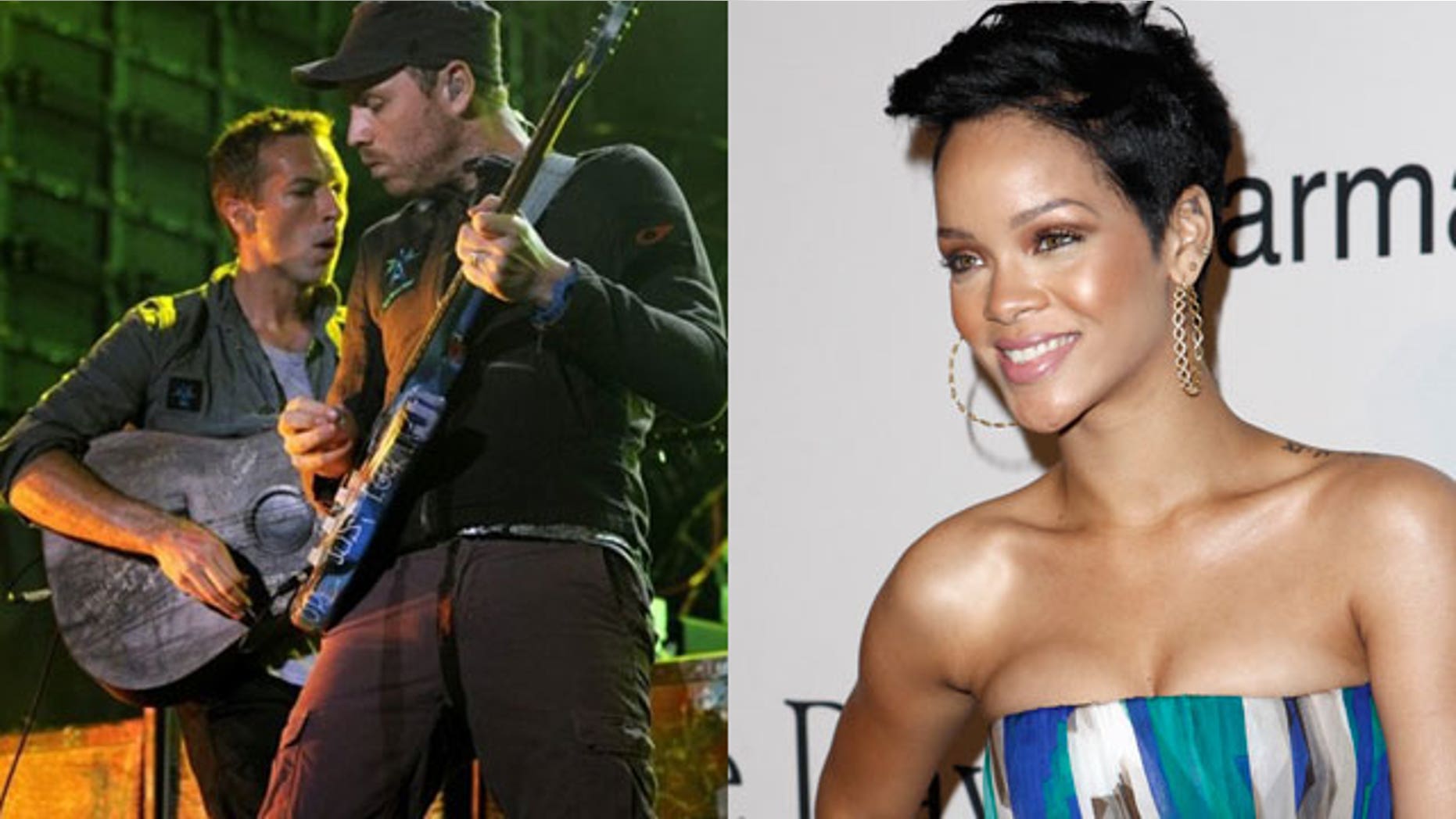 British rock band Coldplay revealed Monday that its upcoming album will feature a collaboration with US R&B star Rihanna.
The band revealed the tracklist for its fifth album "Mylo Xyloto," due out Oct. 24, and put a stream of the album's first single "Paradise" on its official website.
One of the songs, "Princess of China," features vocals from Rihanna, the band said.
"Mylo Xyloto" will be available on iTunes, CD, vinyl and a special limited-edition package. The limited edition includes the album in all three formats as well as a 64-page hardcover art book, photographs, a poster and excerpts from the band's studio diaries and personal notebooks, the website said