CMA Awards get lots of attention from Facebook users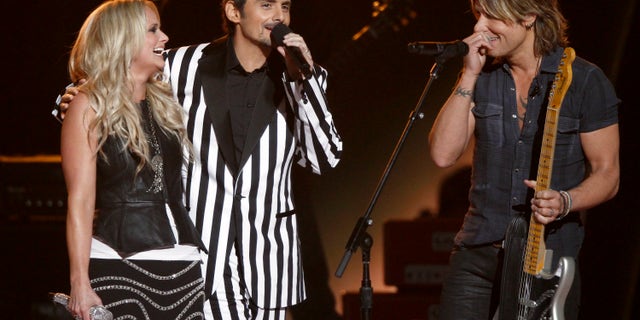 Facebook users had a lot to say about last night's Country Music Association Awards.
According to data sent to FOX411 by Facebook, 4 million people had 8.8 million Facebook interactions related to the CMAs on Wednesday.
And it was mostly women who were doing the talking. Female Facebook users aged 25 to 34 dominated the chatter, and they were from all over the U.S., Facebook data showed. While the majority of the talkers were from Tennessee users from Georgia, Florida and even New Jersey were chiming in to discuss the CMAs.
Facebook users were talking about George Strait's Entertainer of the Year win and the emotional George Jones tribute. Carrie Underwood's musical medley was also a most-talked about moment on the social media site.