Chrissy Teigen fails at being a weather reporter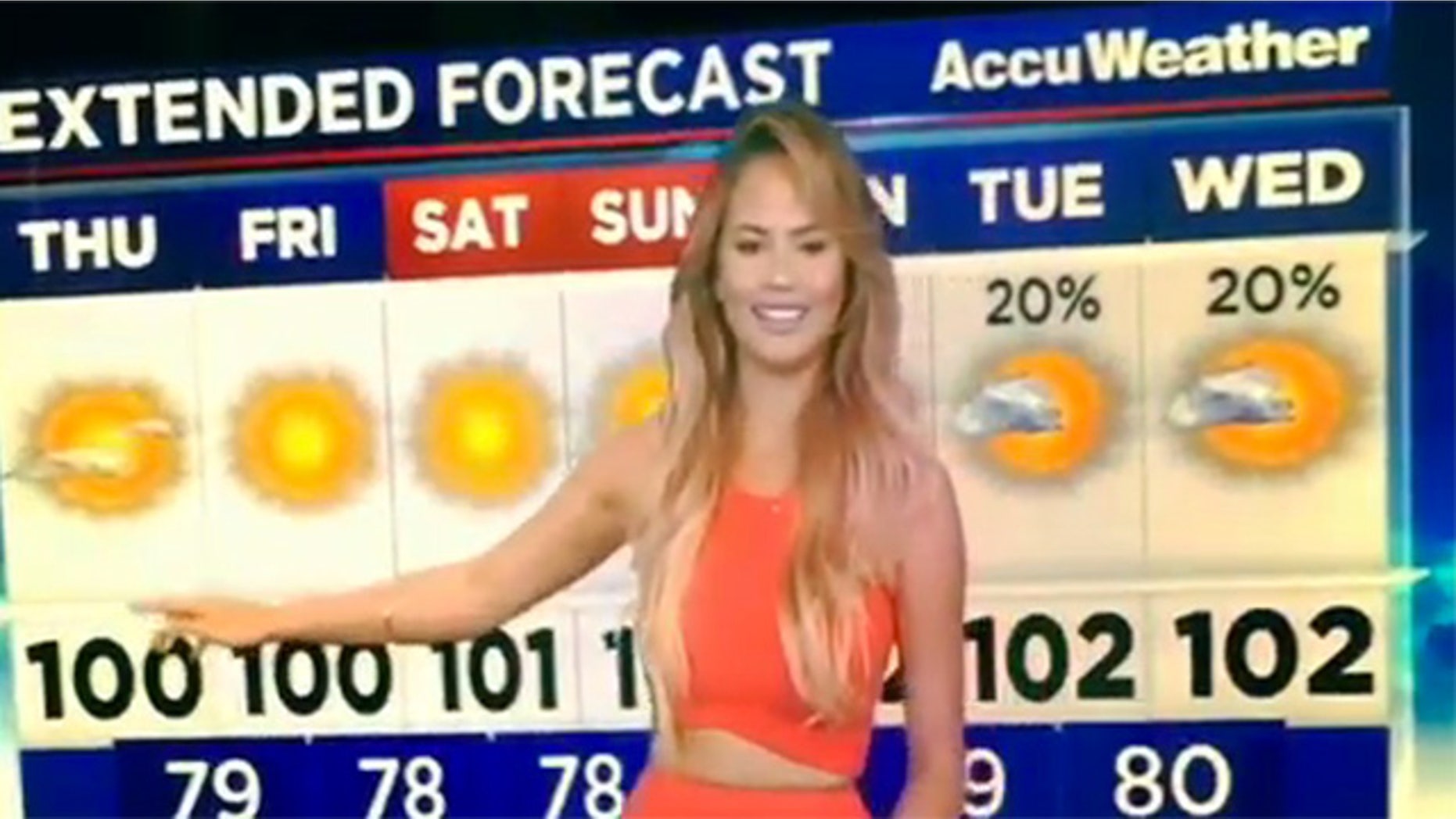 Chrissy Teigen may not know how to report the weather, but she sure seems to have a good time doing it!
The 29-year-old model tried her hand at being a weather forecaster on Thursday when she visited a local Houston, Texas, news station. Unfortunately, she failed pretty miserably.
In a video she shared on her ever-revealing Instagram account, Chrissy looks lost in front of the camera as she says, "OK, let's start off on what's the first day of the week. Ugh what day's today? Today's Thursday. 100 degrees today."
WATCH: Chrissy Teigen Gets Fully Naked on the Cover of Women's Health UK
The "Lip Sync Battle" co-host had a sense of humor about her mishap, however. "Learned another job I can't do #ABC13 #Houston thanks for having me!" she wrote.